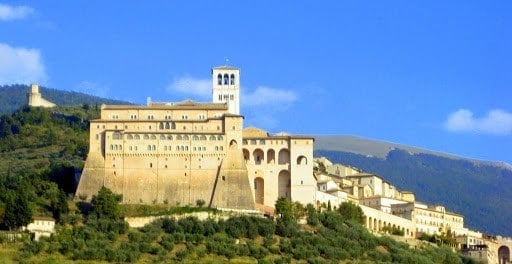 Basilica di San Francesco and an assembly of ancient structures shape the Assisi skyline. This city does not tower above its base of earth, but mimics the hillside contour.
Assisi is the birthplace of St. Francis of Assisi, the son of a rich cloth merchant who came to devote himself to a life of poverty. St. Francis preached repentance and chose not to be ordained a priest, but to live as a fratres minores, a lessor brother.
We wander this city's tidy stone streets. We linger in Piazza del Commune with its bubbling fountain and Piazza St. Chiara with its infinite view. We explore several churches, among them the Basilica di San Rufino where parts of the floor are excavated and covered by glass and the Basilica di Santa Chiara, a church dedicated to St. Clare of Assisi.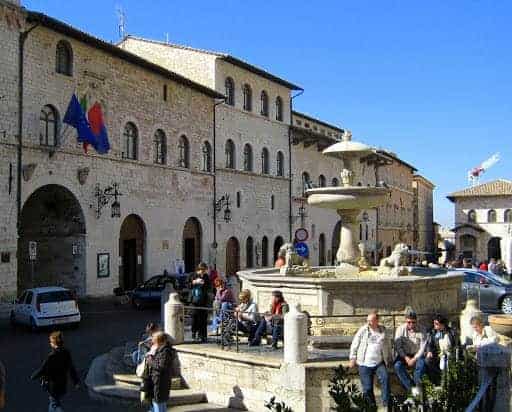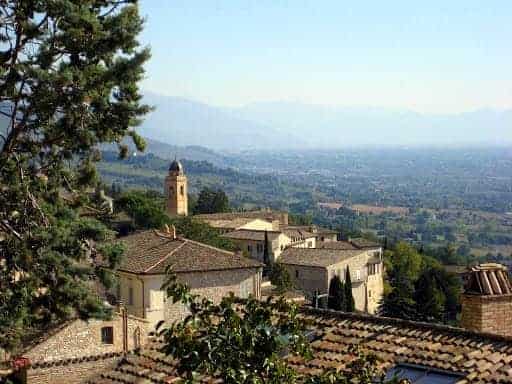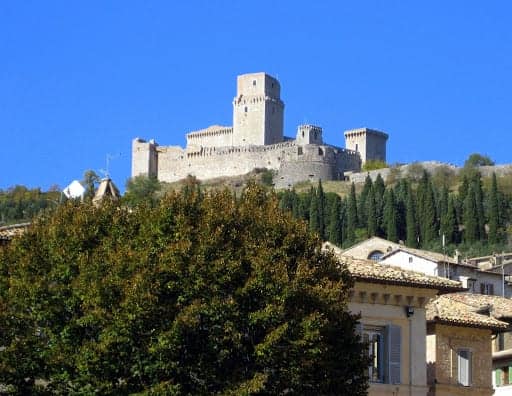 But we save the Basilica of St. Francis for last. Inside, the walls and ceilings boast vibrant frescoes by Giotto. The "Basilica Inferiore", The Lower Basilica, houses the crypt of St. Francis.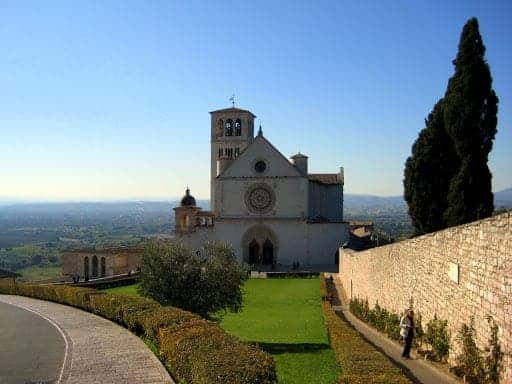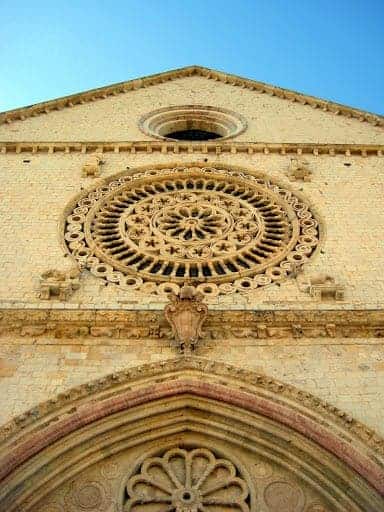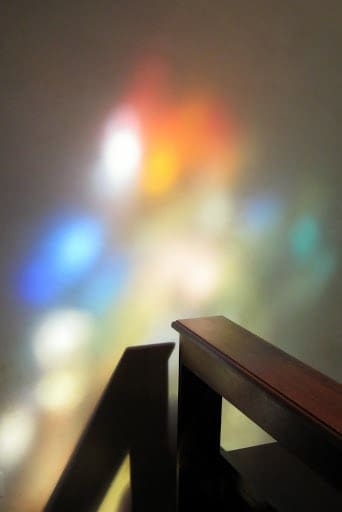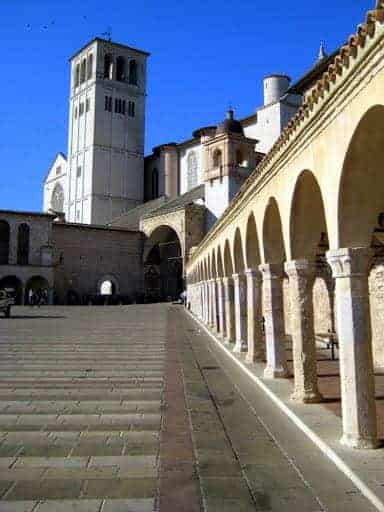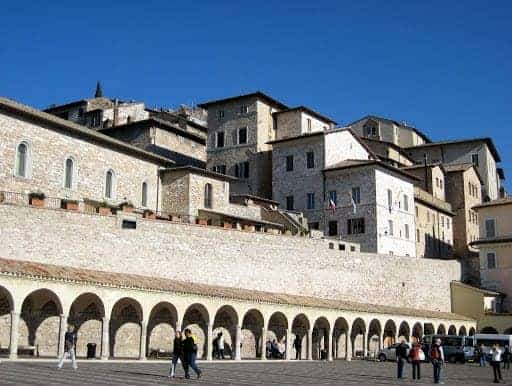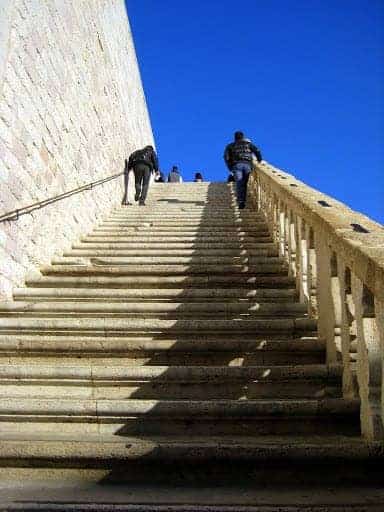 In the church, we page through a book and read this prayer from St. Francis:
Lord, make me an instrument of your peace.
Where there is hatred, let me sow love.
Where there is injury, pardon.
Where there is doubt, faith.
Where there is despair, hope.
Where there is darkness, light.
Where there is sadness, joy.