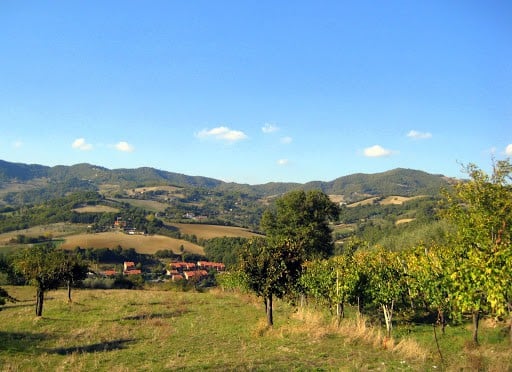 The air has changed. There is a faint scent of wood smoke; our arms are concealed by sleeves, our sandals stowed. Most days, clouds are still shy and the sun is still bold, but vineyard leaves shed their green and breezes whisper of winter.
Umbria is aptly named, "The Green Heart of Italy". Mountains and hillsides glow green, not just with vineyards and cypress, but with pine forests and oak trees.  Farmland patterns the valleys in soft, tree lined shapes. Houses are few.
We arrive in the early afternoon at Brigolante, a farm  just outside the hill town of Assisi. Rebecca, her husband Stefano, and their two sons (7 and 10), host guests here. We've rented an apartment, "Il Focolare"- the hearth, in their 16th century stone farmhouse. On the kitchen table is a basket with eggs and lettuce harvested this morning, homemade preserves, and a bottle of Brigolante Rosso.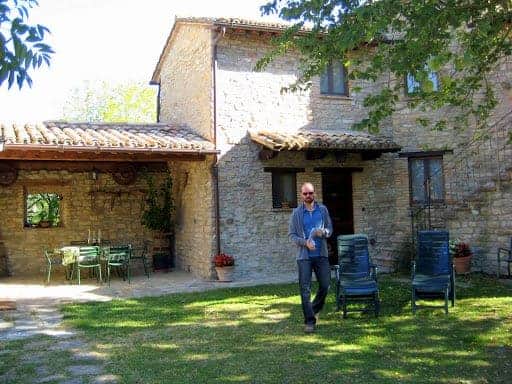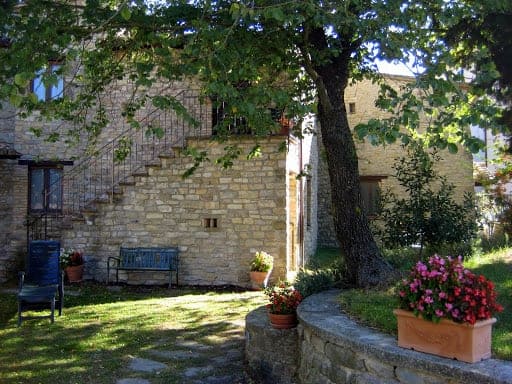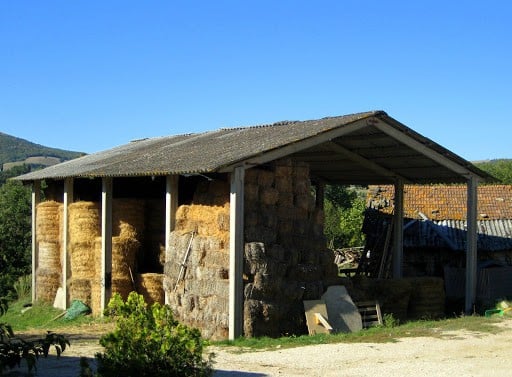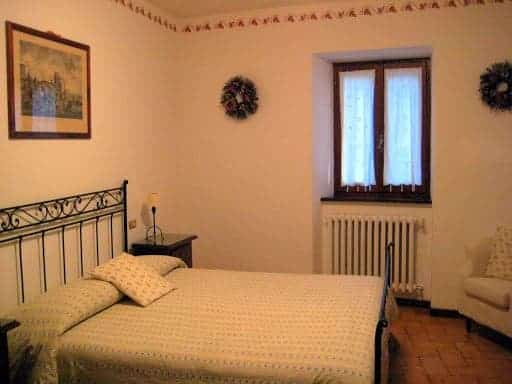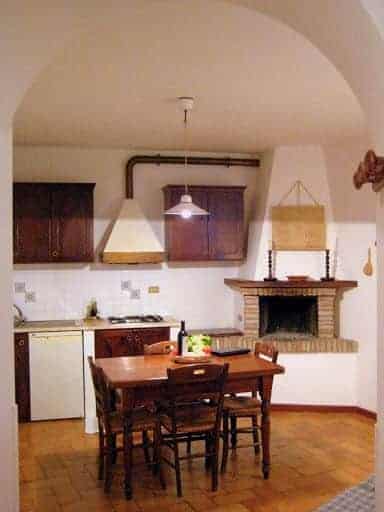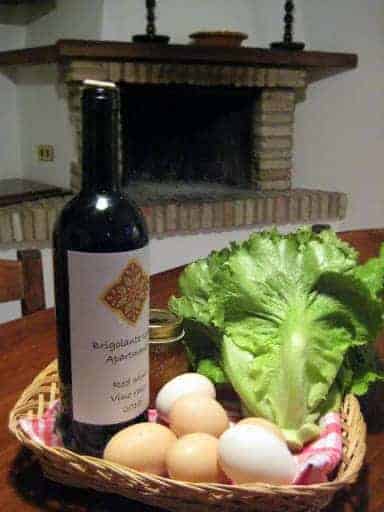 Rebecca's boys have two 4-month-old companions, Harry and Ron (yes, named after Harry Potter and Ron Weasley). The puppies greet us politely when we pull in the drive and come to say hello when we roam around the farm. They tolerate our strokes as they nap in the sun.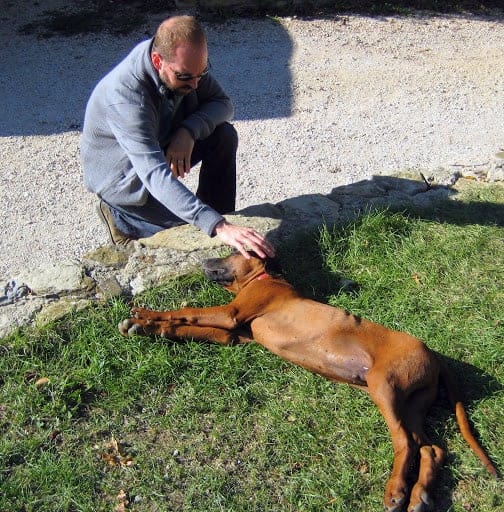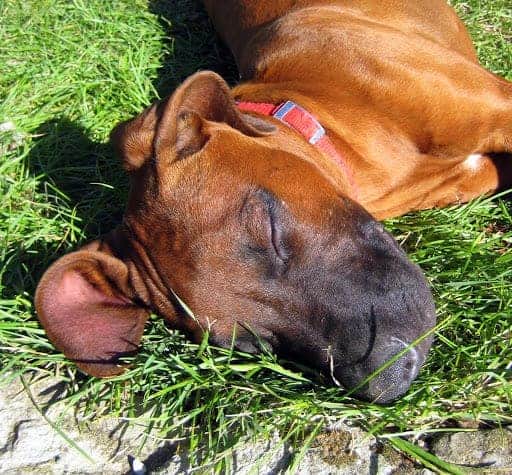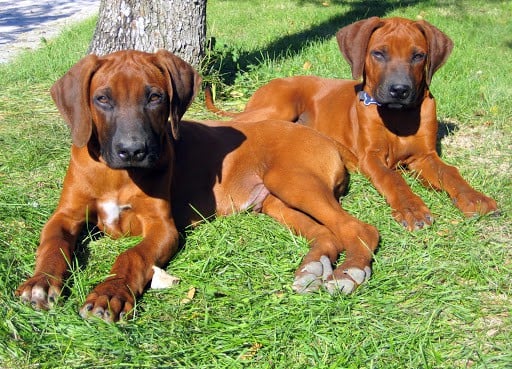 I accept Rebecca's generous offer and, with knife in hand, walk to the garden. I harvest: lacinato kale, collards, and herbs for soup, lettuce and fennel for salad.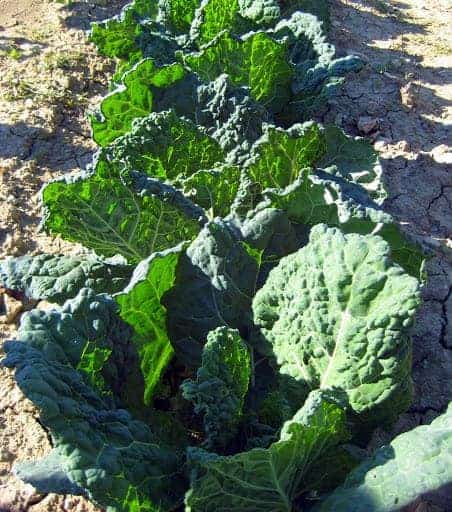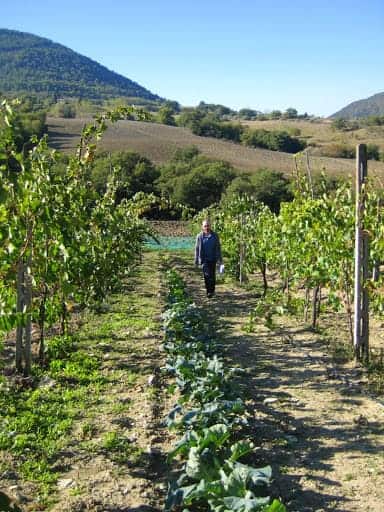 In the evening, we venture out for a walk. The path has oak trees and grass to one side, an olive grove and vineyard on the other. Sunlight paints the hillsides, golden, rose, and pink. We look to a mountain top and watch for the moment, the split second, when the sun's outline sparks and then disappears.