We stand in St Mark's square and stare wide-eyed at the cathedral, built more than a thousand years ago – we are stunned by its beauty and scale.
The square is full of people and pigeons. String quartets play on four stages around the square; a couple grasps hands and begins to waltz. Vendors of T-shirts, magnets, and masks stand post at their carts. There is a line of at least 50 people waiting to walk inside of the cathedral; inside, the cathedral is beautiful, but dark. We walk around the pews and admire the altar, the marble floors, and frescoes on the walls and ceiling.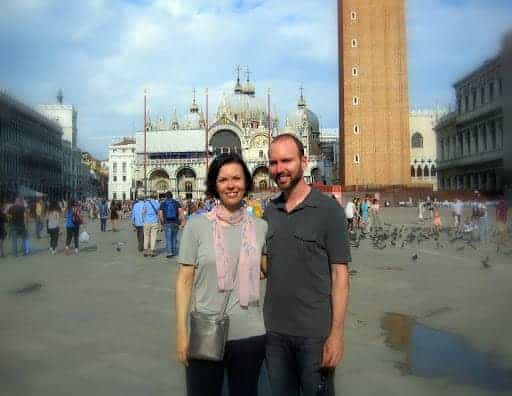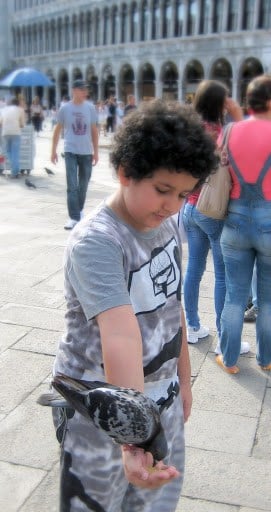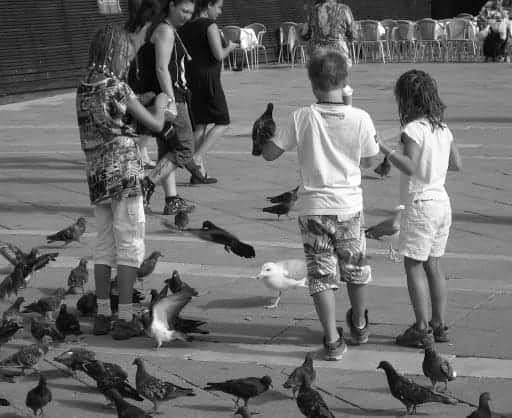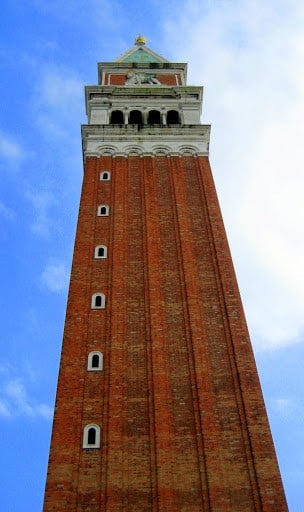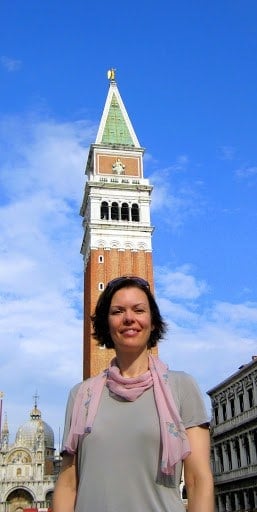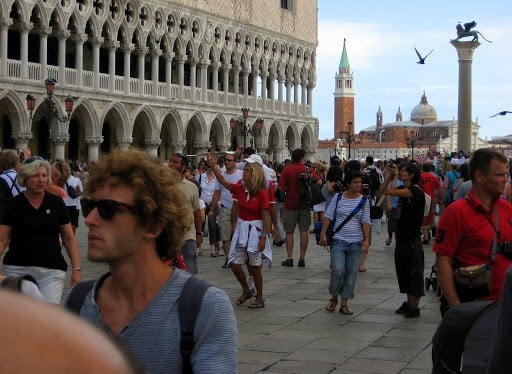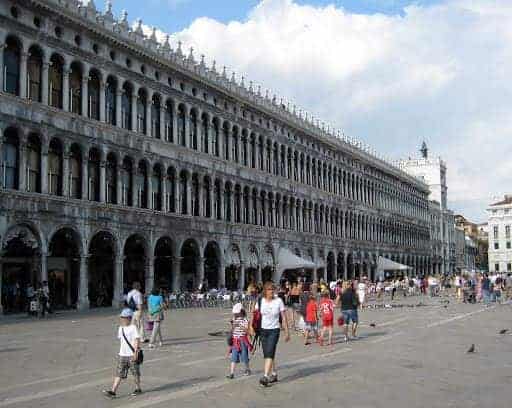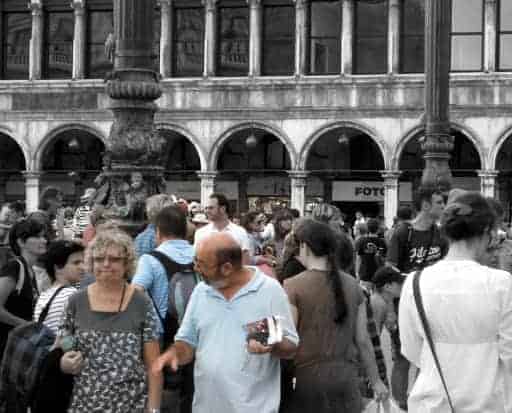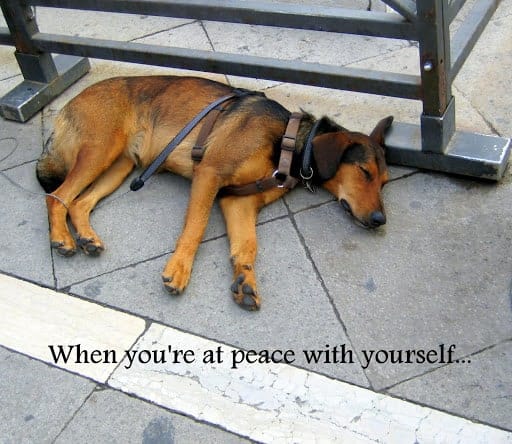 As the highest leaders of Venice for over a thousand years, the Doge and their families lived in a palace adjacent to St. Mark's cathedral. On the upper floors of the palace we feel the opulence that the rulers enjoyed, but pass through a door and descend the stairs to prison cells, plain and eerie. We see the famous Bridge of Sighs, crossed by prisoners on their way to the dungeons – through tiny windows they saw their last glimpse of freedom.