When you think of Paris, do you immediately picture the Eiffel Tower? I do. Apparently some people hate it, but I think it's beautiful. On many of our walks, we'll see it in the distance down a street or peeking above some tall row of buildings.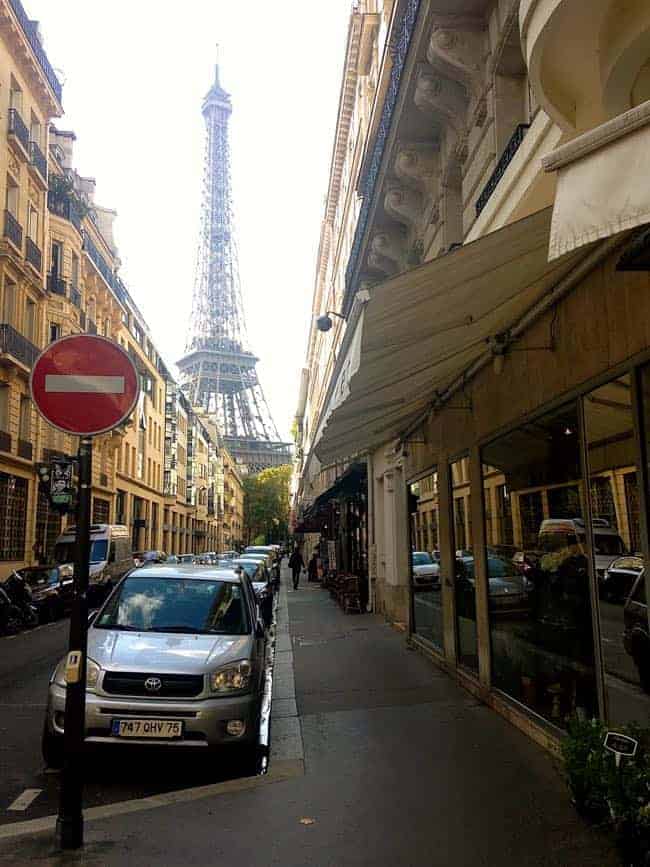 And today, a clear, warm fall day in Paris, the day of the October full moon, the Eiffel Tower became personal for me.
Our thought was to take the metro to the Eiffel Tower, climb to the top (good exercise, you understand) and come home to marvel at our wonderful workout and prepare a simple dinner. But the day had other plans and we ended up at the top of the tower well into the evening and enjoyed an impromptu dinner out.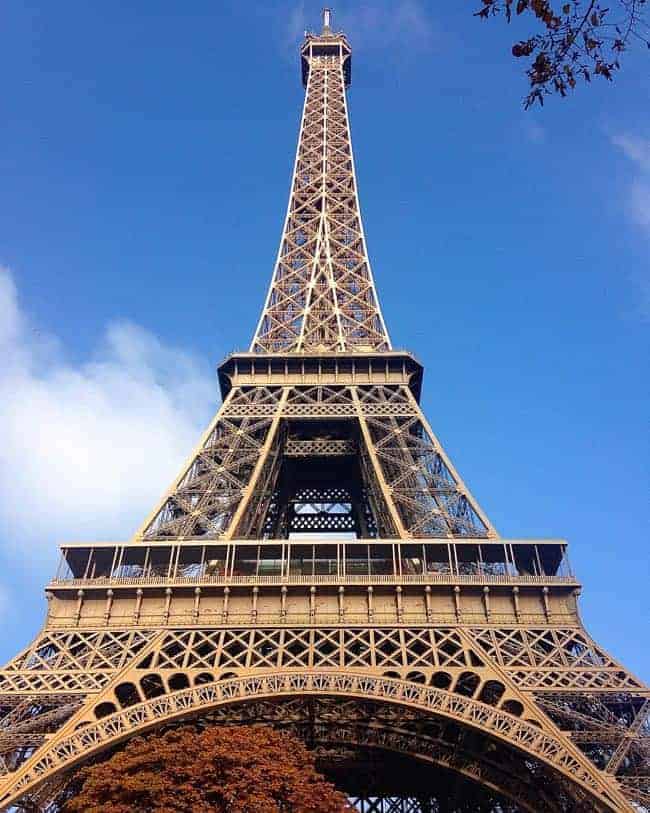 The sky was gray when we stepped into the 'stairs-only' line to climb, we thought, to the top. By the time we were near the ticket counter, more than an hour later, the sky had cleared completely and here was the line behind us.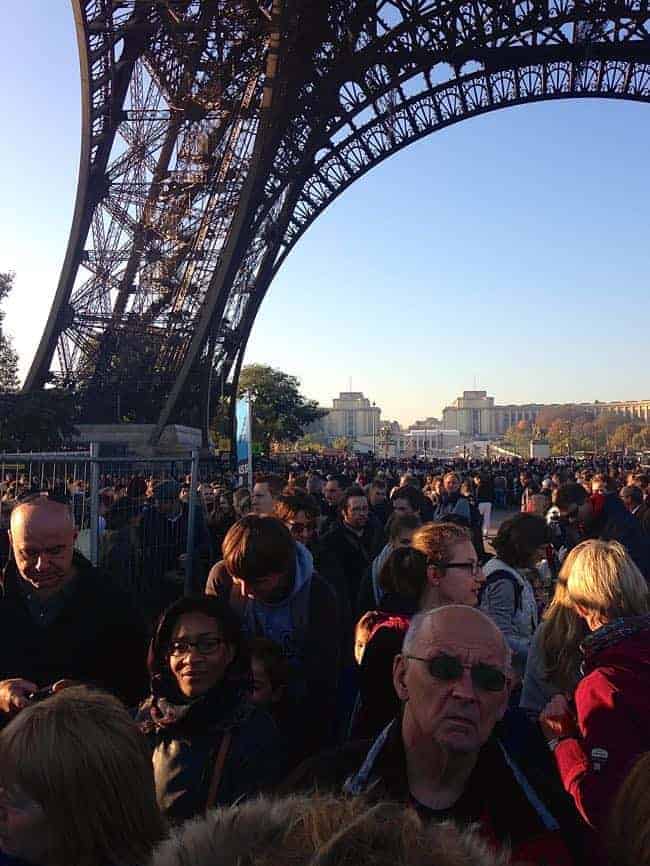 We started up the stairs behind two darling, French boys and their father who had entertained us during our wait in line.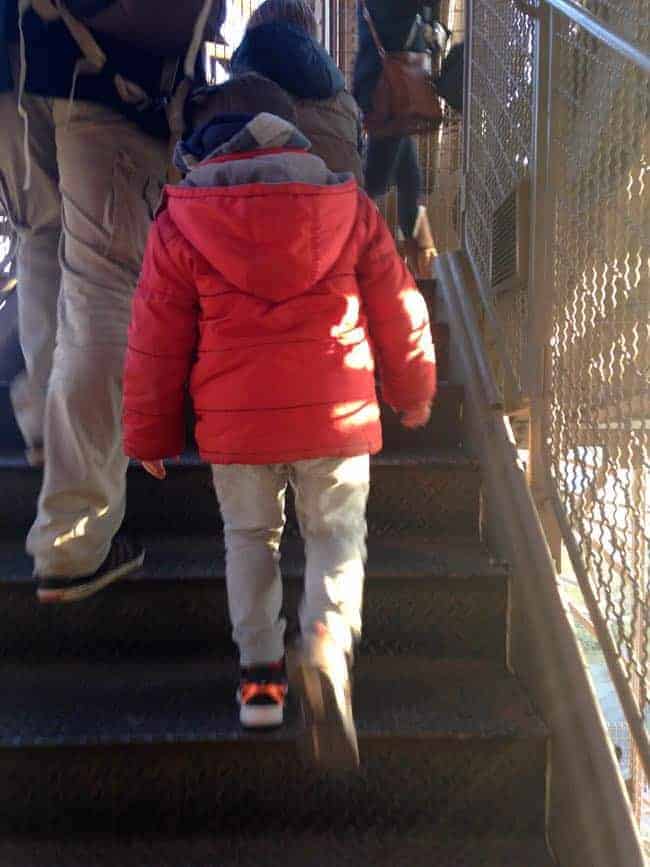 From the first floor, we could stand on glass looking down at the lines of people below.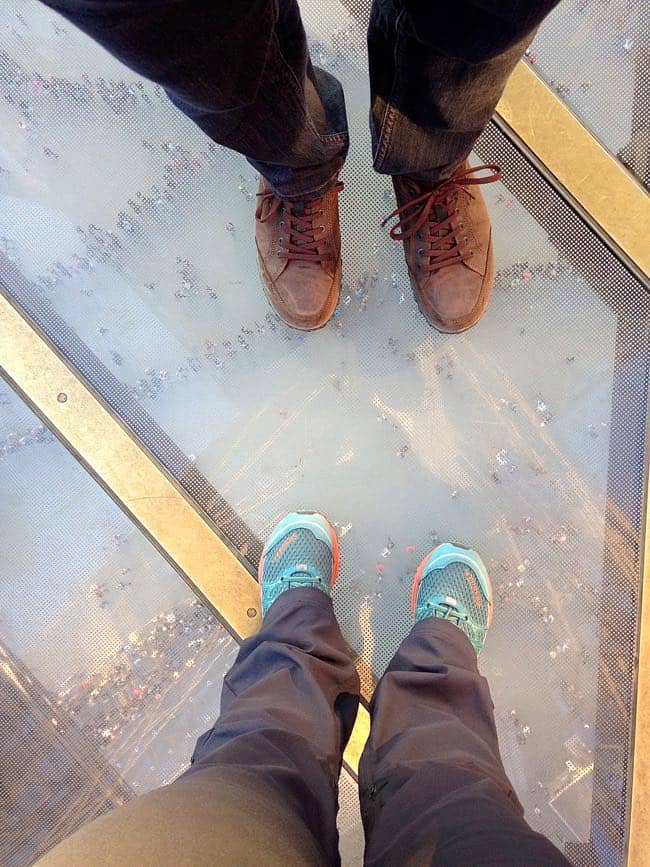 Then up, up, up to the second floor, already a beautiful view.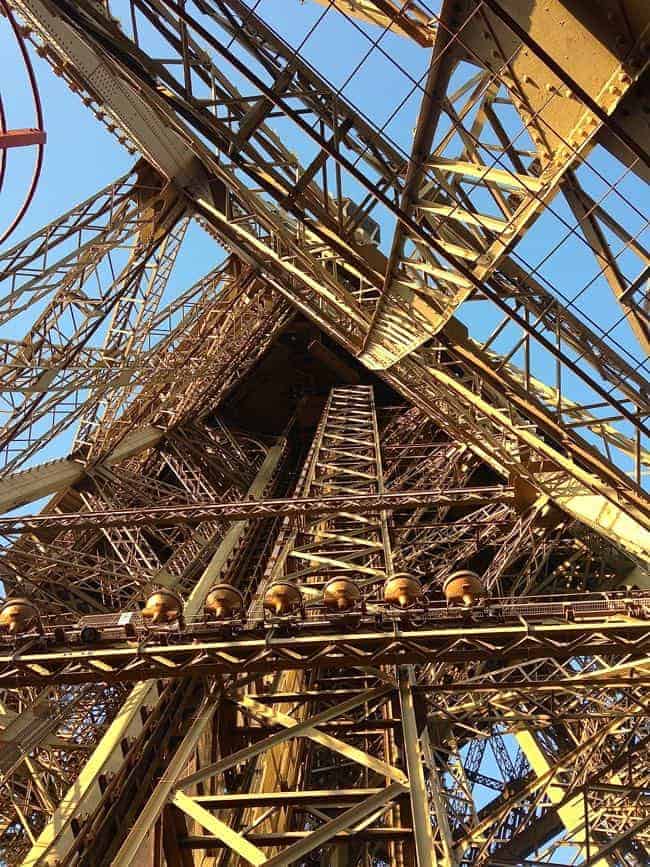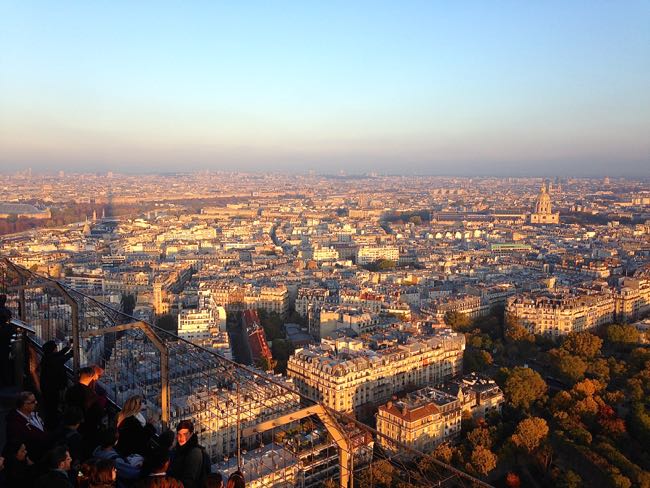 And then confusion – where are the rest of the stairs? But it's the end of the pedestrian path and we have to get in line, once again, for a ticket to the top. (It's still less than $20 for both tickets, so who can complain!?)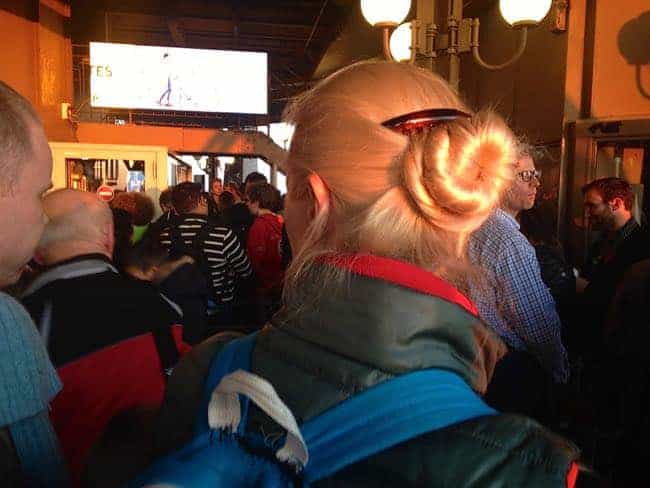 Somehow we've missed that tonight is the full moon – and when we reach the top, well…there's this. And so many unobstructed views of all angles of the city.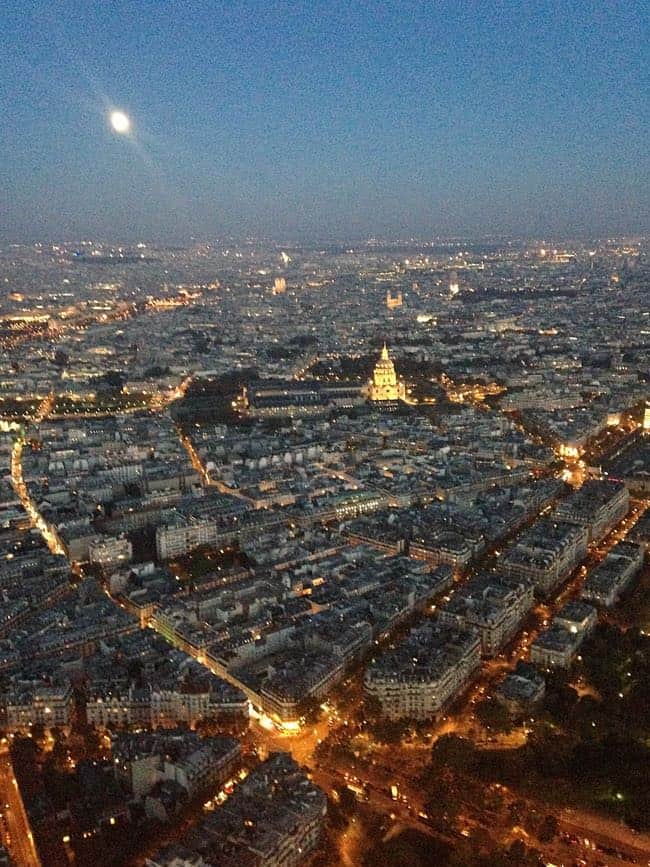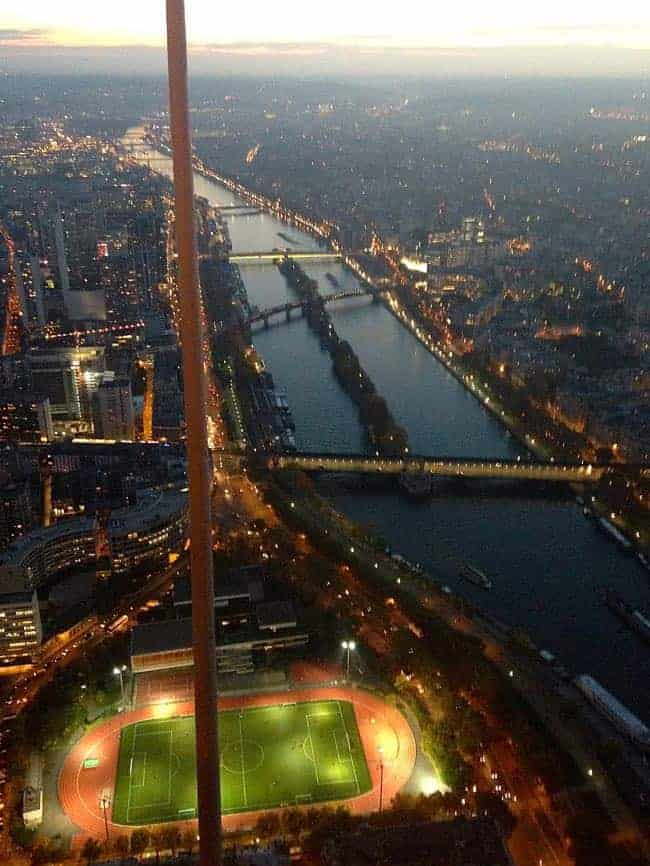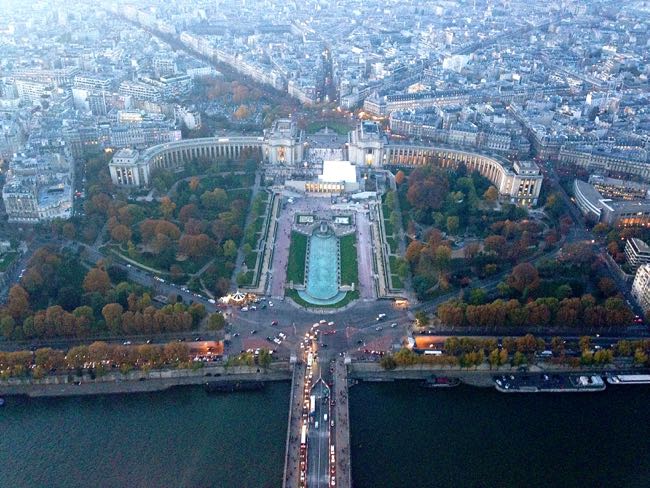 When we'd had our fill of evening views, we scurried down the stairs to enjoy the 5-minutes an hour Eiffel Tower sparkle and then off to have some French Onion Soup for Keith and a Nicoise Salad for me.