In just two hours we arrive by train to Bologna. We splurge for first class on the regionale train from Venice Mestre station, just a few euros more. The seats have more cushion.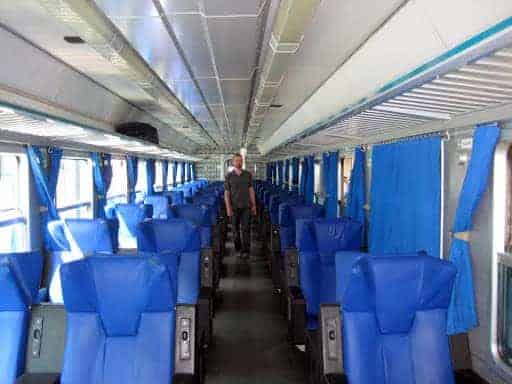 From the Bologna Centrale station, we drag our roller bags for half a mile to our little apartment – bump, bump, bump, on the cobblestone. It's hot, 94 degrees, and the sidewalk bustles with people. Most faces are younger than 25 years; most bodies wear shorts and tank tops; many fingers clasp lit cigarettes. On the street, Vespas, cars, and buses roar by.
Here, the sidewalks are covered by porticoes – Bologna is known for its 25 miles of them. It's also known for the University of Bologna. Nearly 100,000(!) students attend the school – the oldest university in Europe – 10% of the 1,000,000 citizens who live here.
Down a little alley, off the Via dell' Independenza, we find our apartment. It's perfect: clean, air conditioned, quiet. The furniture and appliances are new; the building is old.
We drop off our luggage and walk a few blocks to the Piazza Maggiore. It's stunning – visually reminiscent of St. Mark's Square, yet peaceful with few tourists, few cameras. Neptune stands watch over the piazza – he hasn't budged since the 16th century. Students lounge on steps and sit at the base of the fountain. A man stands on a box and implores the people that surround him. At the edge of the square we see a nook of elegant stores: Gucci, Furla, Louis Vuitton.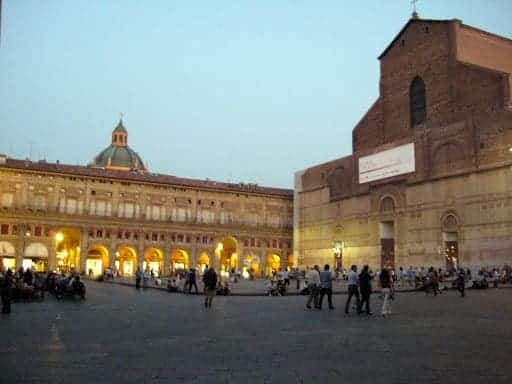 We retrace our steps toward the train station; we want to walk in Matagnola Park. Two winding staircases and a marble fountain mark the entrance. A wide walking path circles the 16 acre park; we see joggers and parents pushing strollers. Four imposing statues surround a pond in the park's center. One is a lion, about to devour a serpent while he crushes a deer. Children play at one end; families and couples picnic at another.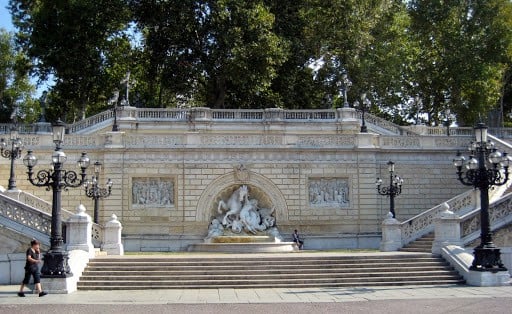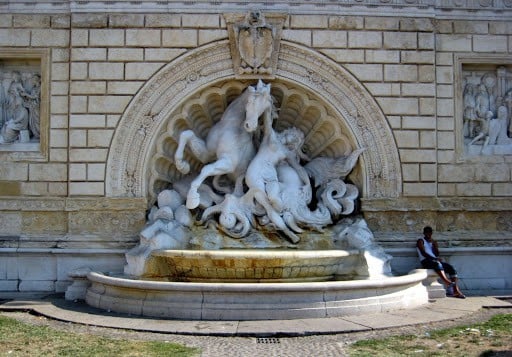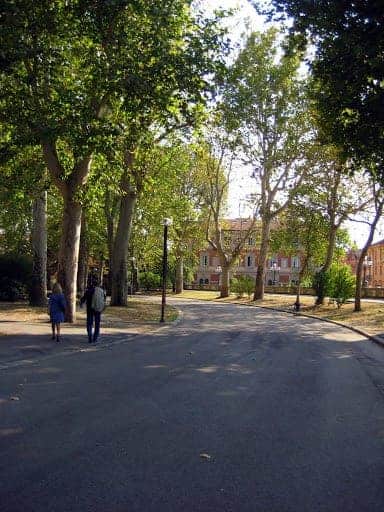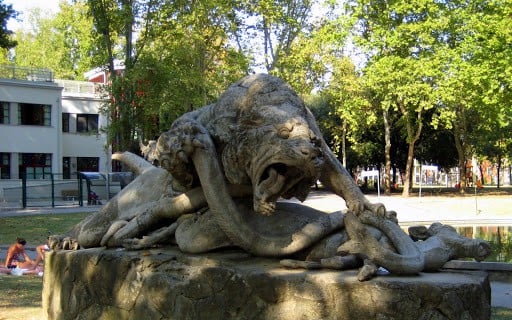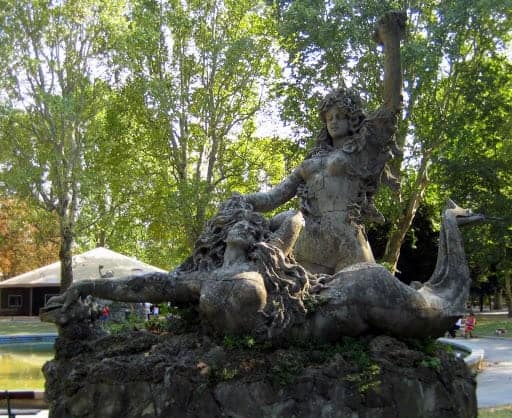 The sun has long set and our stomachs rumble. At Trattoria Anna Maria, we enjoy Tagliatelle with Bolognese Sauce and Tortelloni with Gorgonzola and Cream – dishes propelled by 500 hundred years of tradition. The couple seated next to us is from San Francisco, here to celebrate their 10th anniversary. They have the May issue of Bon Appetit with an article featuring Anna Maria.
Our Bologna adventure begins.