In less than an hour on the Vaporetto, we took a day trip from Venice to the islands of Murano and Burano.
Murano is famous for artisan glass. The story goes that after their molten furnaces ignited too many fires, glass makers were required by the Doge to move from Venice to this little island. Isolation proved a benefit to the artisans, increasing their status – now separated from common citizens – and making it easier for them to guard their glass making secrets.
Here, little boutiques line the streets; they sell vases, bowls, jewelry, dishes – all made of glass. As you walk along, you'll catch a glimpse of a glass blower at work. Some shops invite you in for a free demonstration.
In the glass museum you'll see modern sculptures and chandeliers alongside pieces made 2000 years ago.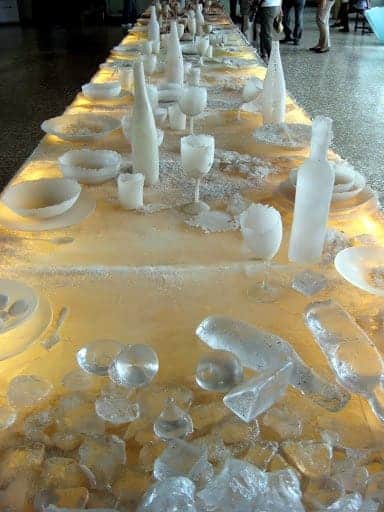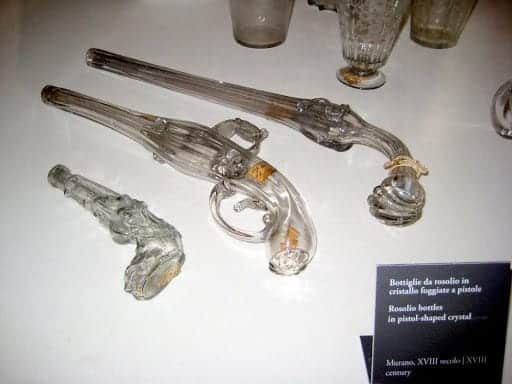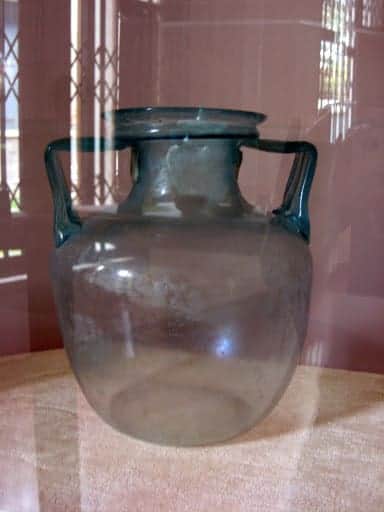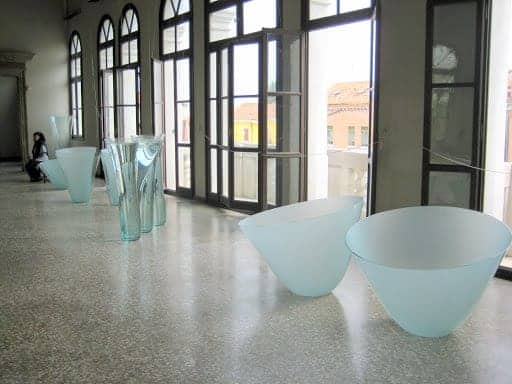 Even the parks display glass sculptures.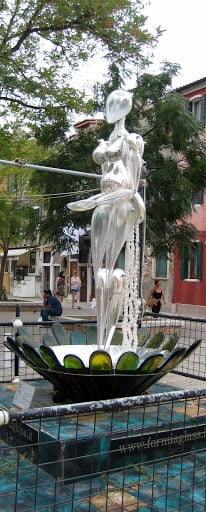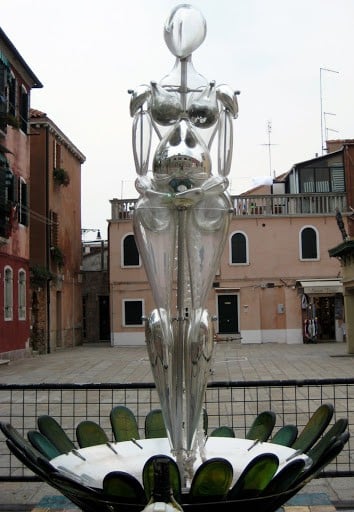 ---
In Burano it's lace and brilliantly colorful houses that make the island famous. You'll see exquisite lace at the museum and brightly colored houses as you wander along the streets and canals. This island is perfect if you need a reprieve from the hectic pace of Venice.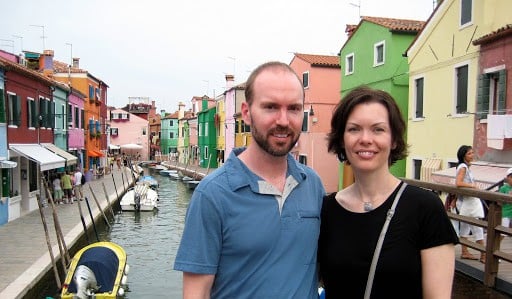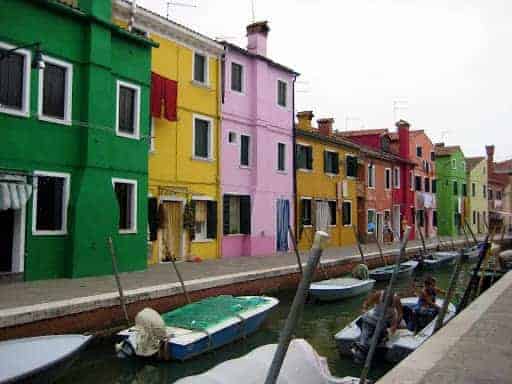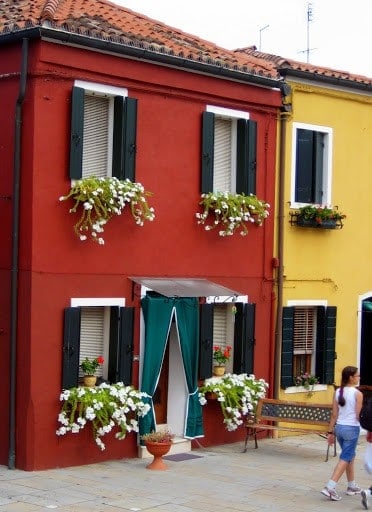 We walk out of the Vaporetto station on Burano straight in to a small park where we see three cats. If you don't know the lineage of cats in Venice, you may find this strange. Cat's take credit for eradicating the plague; they killed the rats that carried it. They seem to understand their royal standing and lounge in the grass, along paths, and in window sills.