Keith and I love to explore cities on foot. It's a wonderful way to get your bearings and gather a sense of the city's people – how they dress, how they talk, how they interact with each other, even the pace of their walk. (Parisians have a swift pace!) We typically choose a destination or two and a basic path but, almost always, the best adventures, shops and food experiences happen accidentally.
(One word of advice on these treks, at least in Paris: watch out for the tall, sturdy steel poles that seem to be in the middle of sidewalks everywhere. Otherwise you may find yourself knocked silly after plowing into one of them because you were looking to your right instead of in the direction you were walking; flower gardens behind iron gates are very distracting **ahem**.)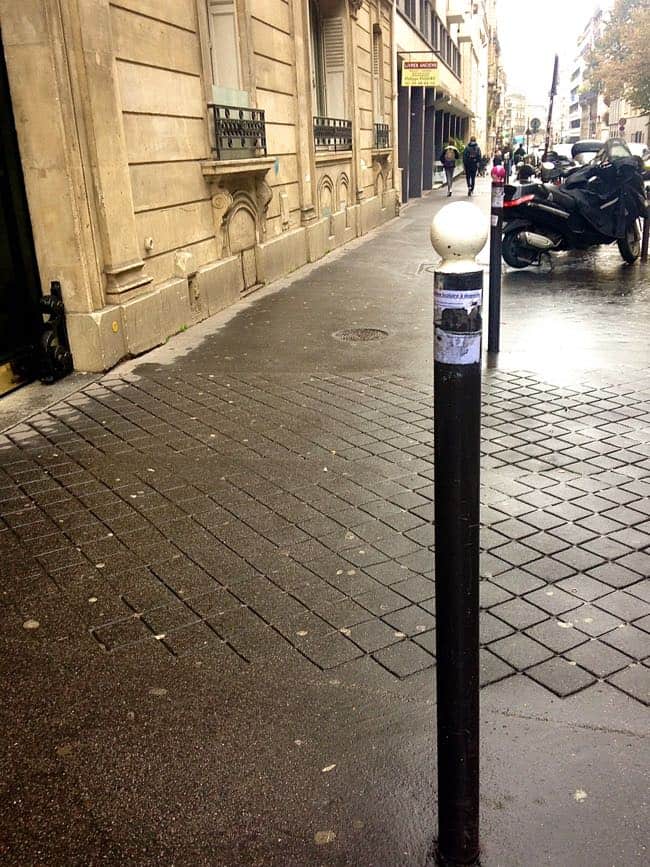 Take for example our path to The Louvre museum from our apartment in the 14th arrondissement; we discovered that we can walk through a few parks and the Jardin du Luxembourg (the Luxembourg Garden) for nearly a mile (and even grab a little lunch of Nicoise Salad and French Onion Soup) – a welcome respite from the noise, exhaust and cigarette smoke of the main streets.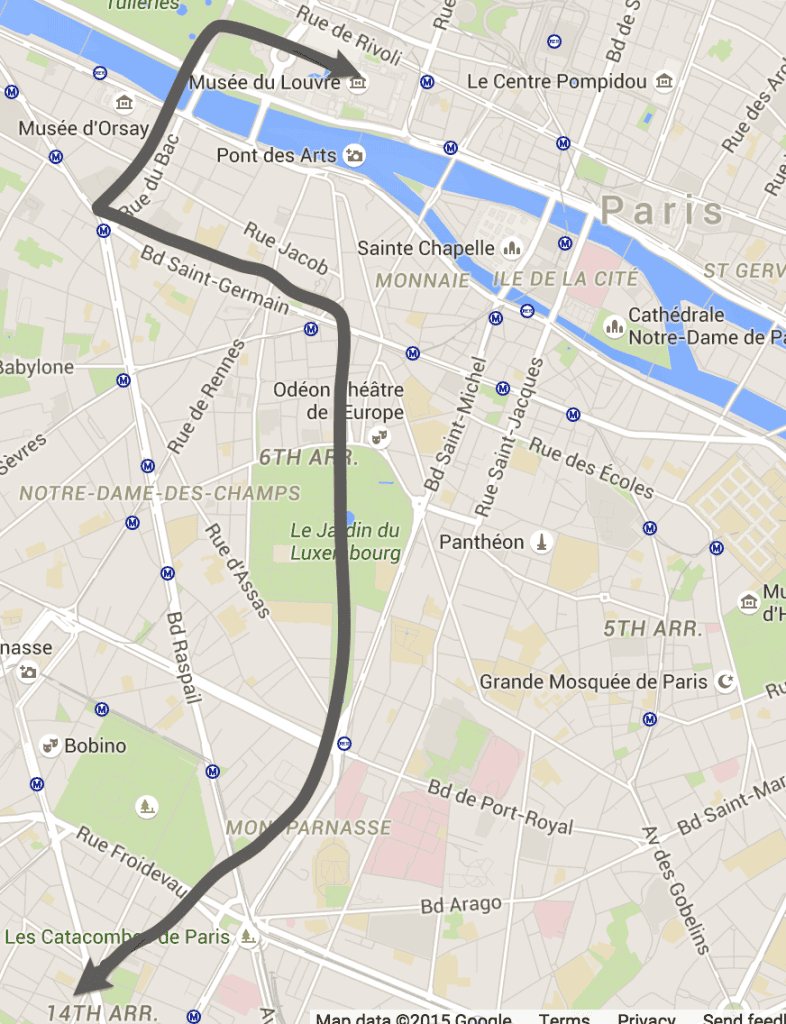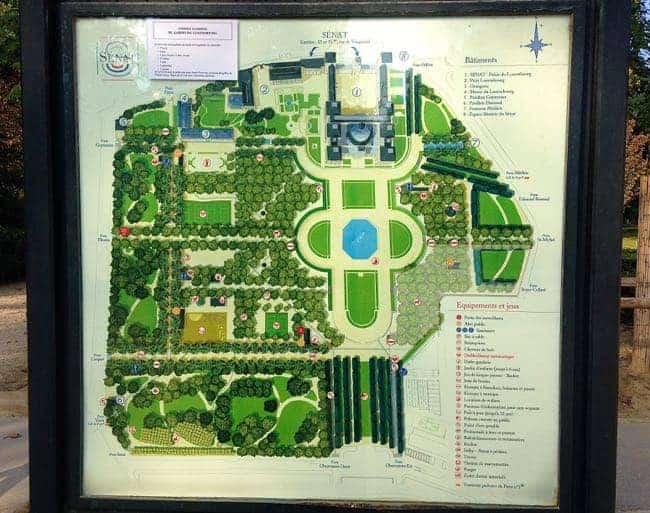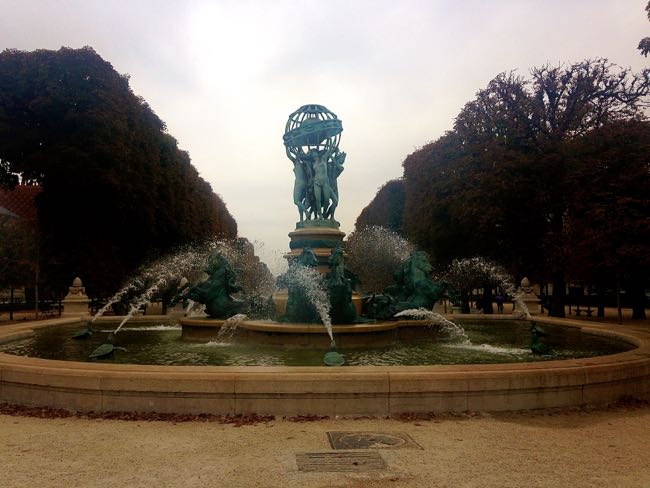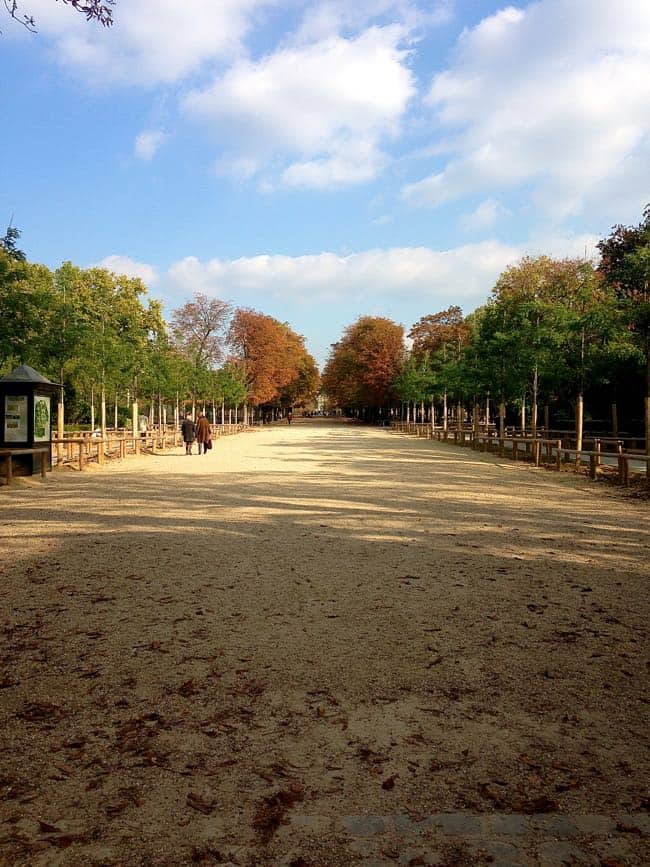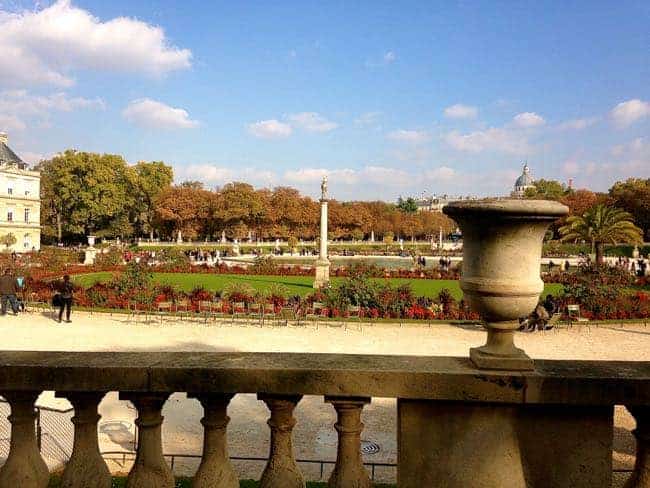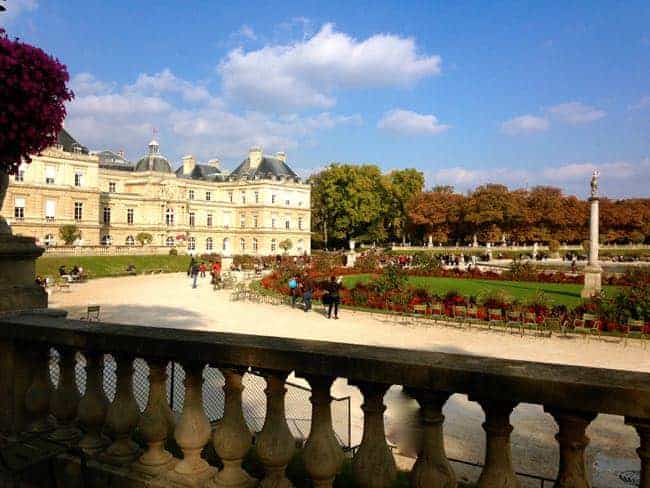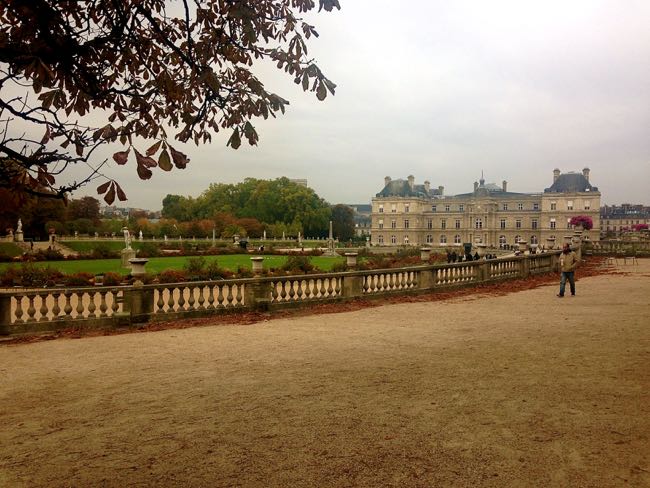 And to cross the Seine, we found a pedestrian-only bridge where there are thousands of padlocks, placed by couples as a symbol of their love. On the bridge, a man has a neat arrangement of various padlocks on a small blanket, should an unprepared couple come along wanting to leave a symbol of their own.
The man is one of many street peddlers illegally selling everything from miniature Eiffel Towers and selfie sticks at the many tourist attractions, to bags of peanuts in the bustle of metro rush hour, to corn on the cob or chestnuts roasted over small wood-fired barrels perched in shopping carts. They play a perpetual game of cat and mouse with the police, always ready to scoop up their goods and hurry away. Unlawful but industrious.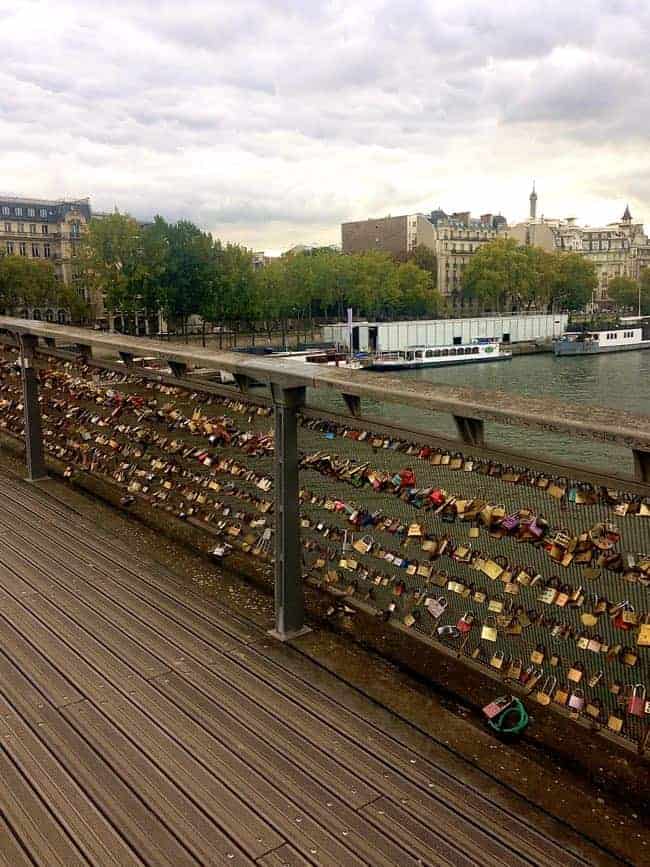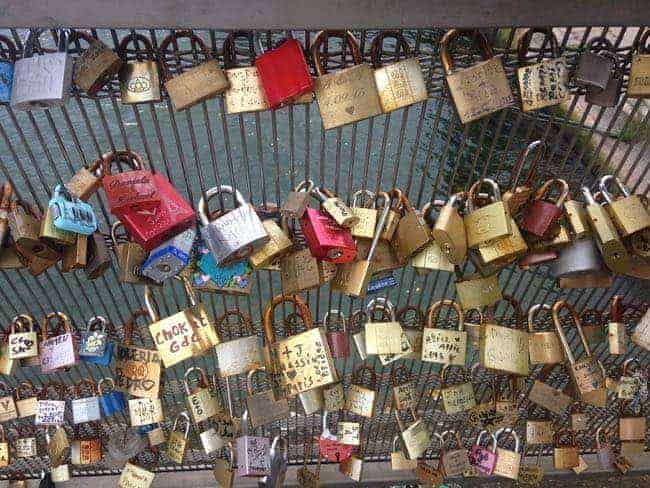 One of the more challenging areas of Paris to explore on foot is Montemartre with its steep and narrow streets. At the peak of the neighborhood stands the famous basilica, Sacré-Cœur. It's steps are a wonderful place to rest and take in panoramic city views.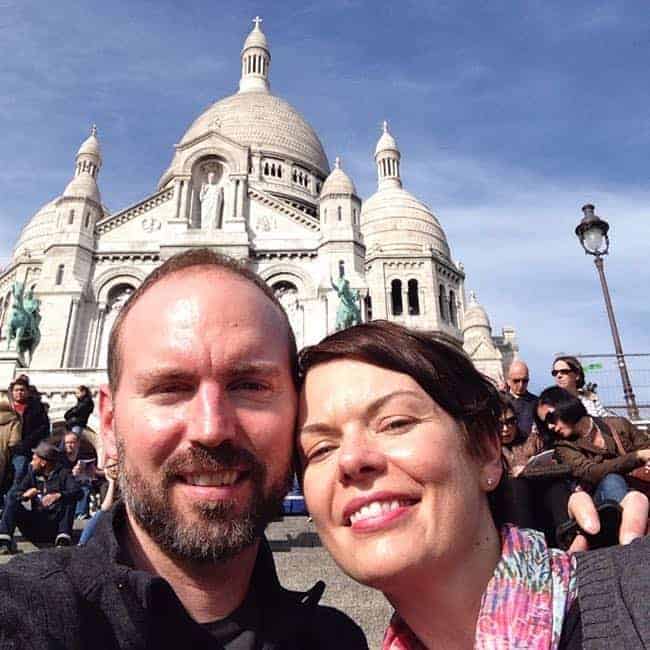 Wandering the area near the basilica, we came upon a small park, empty except for a few children playing, a person sitting on a bench sketching and another reading a book. Just beyond the park, the back of Sacré-Cœur, a different but equally stunning view sans throngs of people.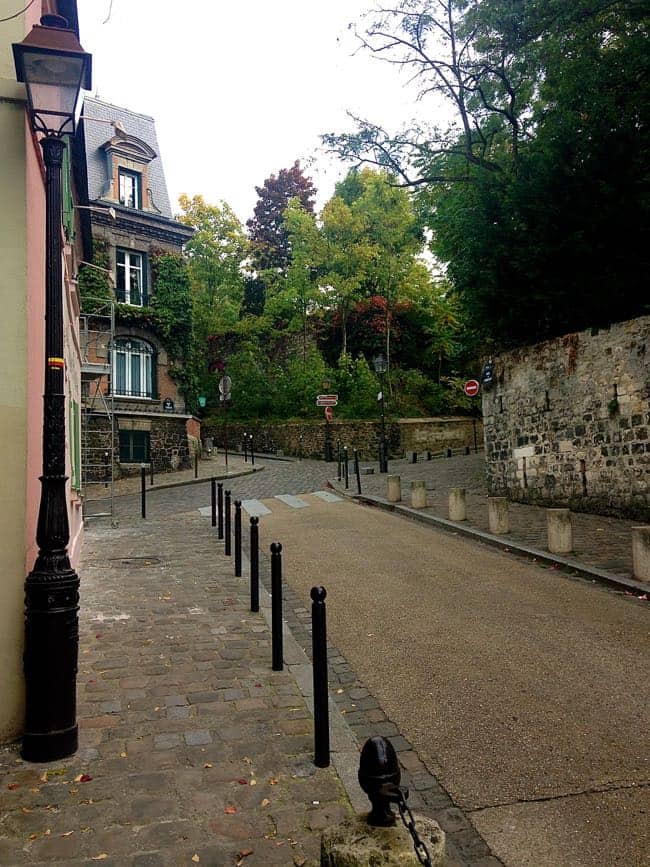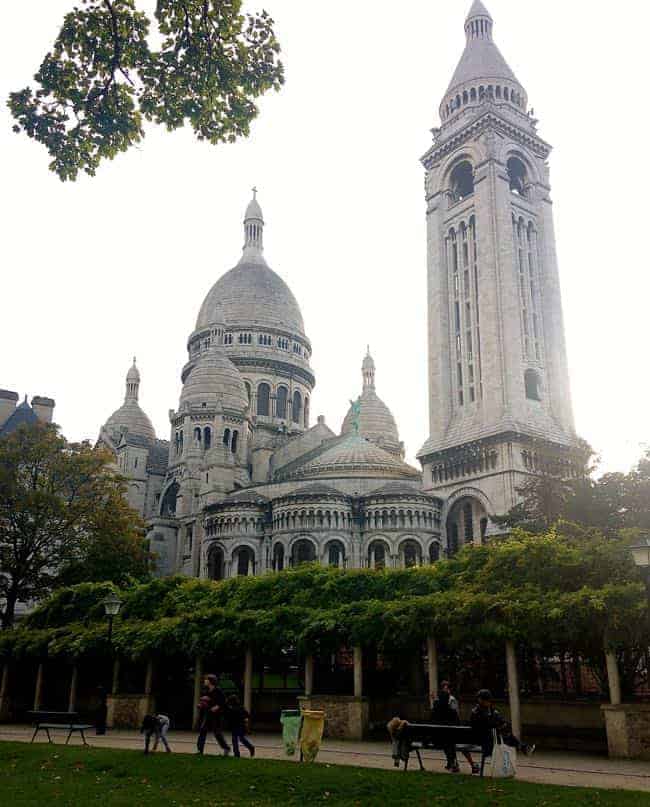 Also in Montemartre, we found:
this vine covered building, a colorful reminder that autumn is coming,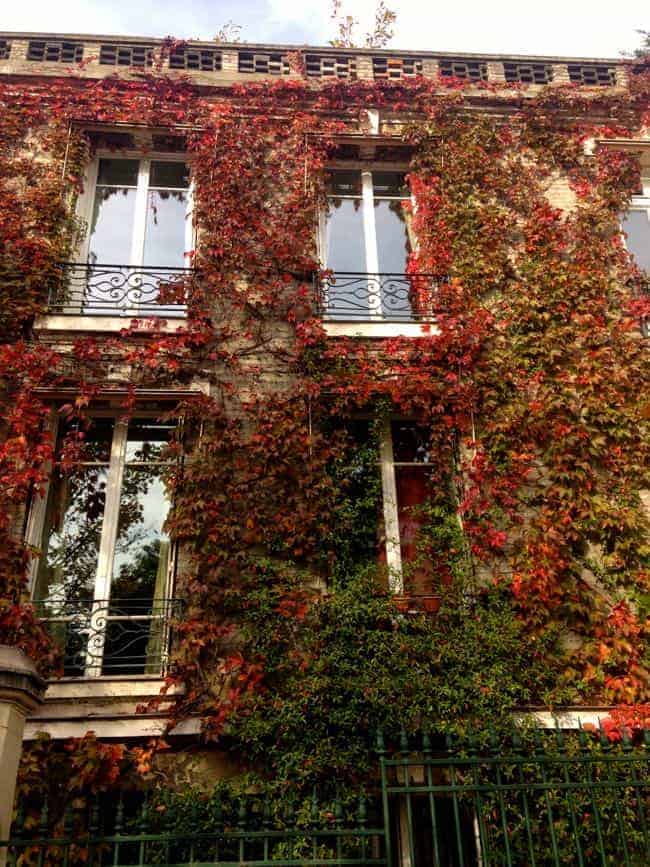 one of the areas few remaining windmills,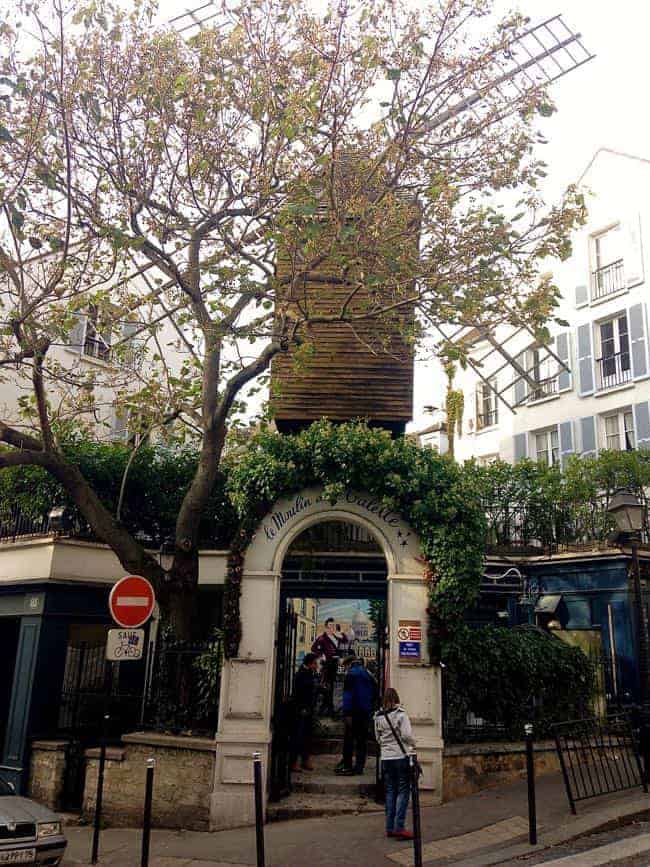 my handsome husband,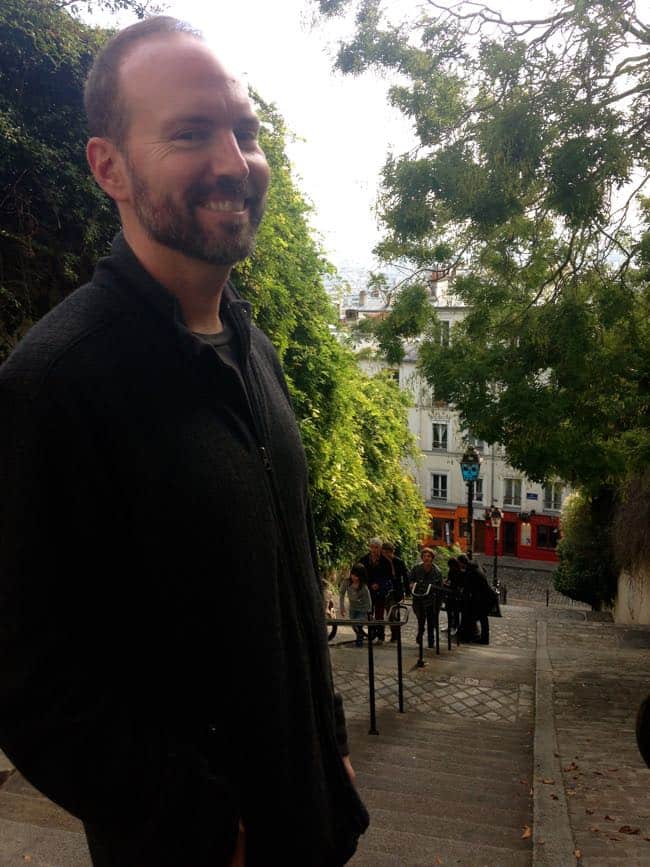 this famous fellow exiting a stone wall,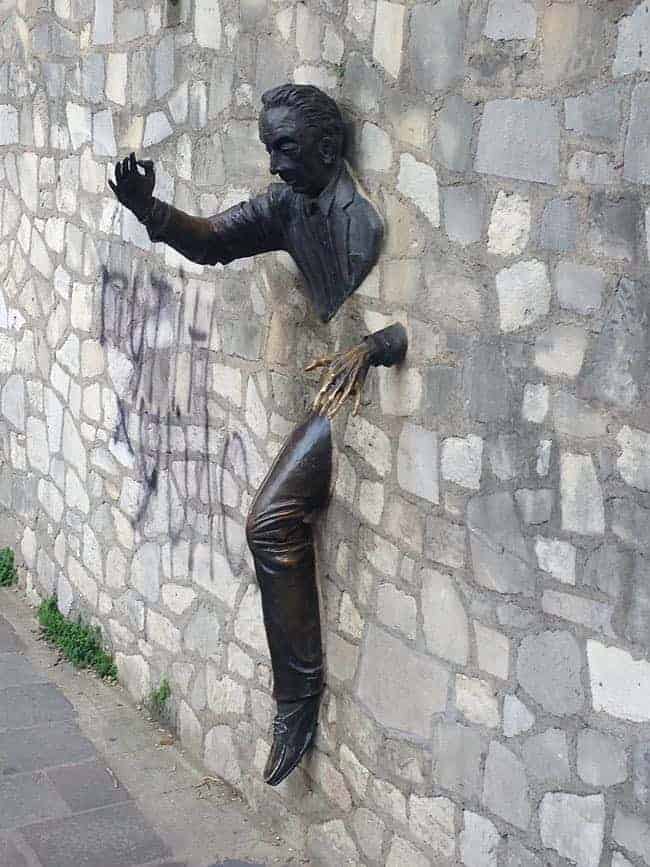 unexpected city views,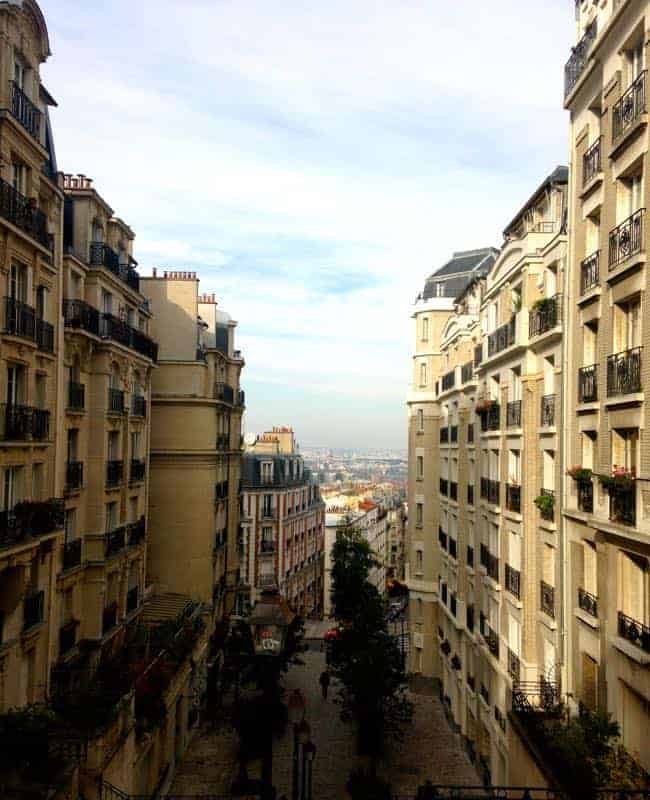 the 'Secret Vineyard in Paris,"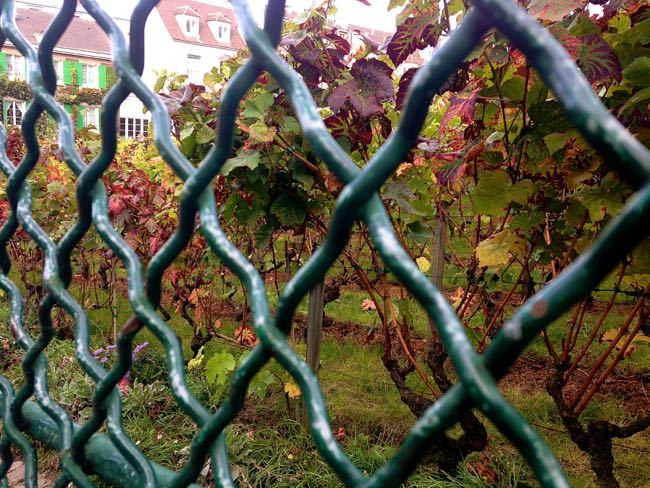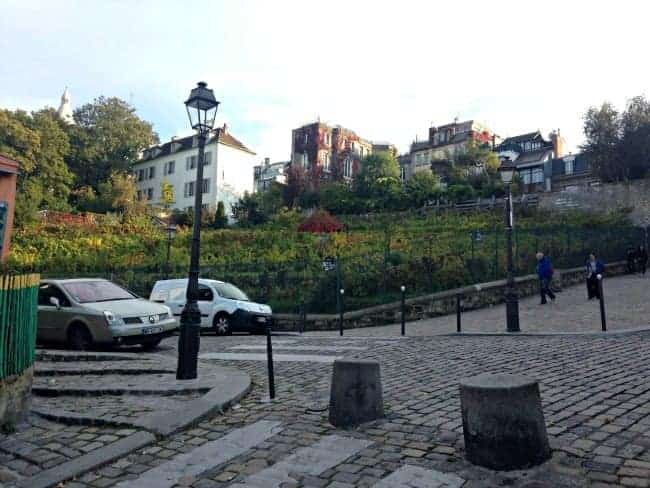 and doors of historical significance:
Picasso's studio, said to be the birthplace of Cubism,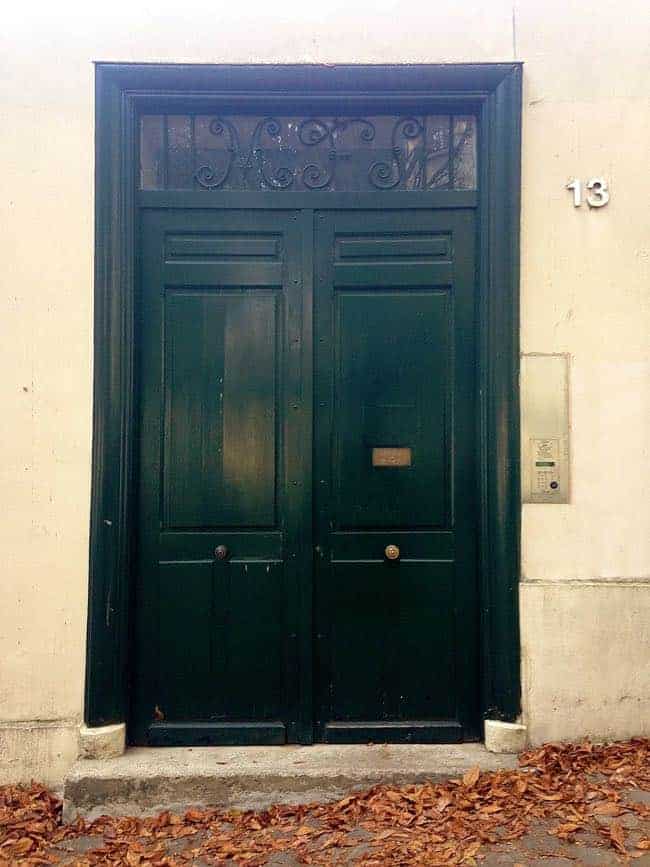 and Renoir's home.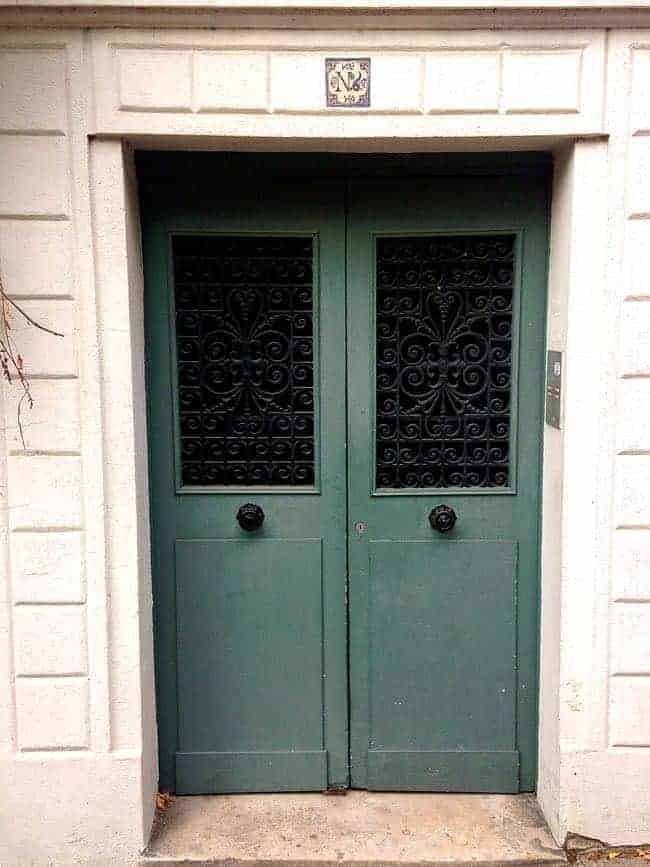 The final door of the day was our own, of no historical significance, but a very welcome sight. We turned the key with full heads, full hearts, tired feet and a sense that we are getting to know this amazing city.