I'd like to begin at the end of the story.
I stood in the garage in my skirt, tank top, and flip-flops looking at Keith sitting in the VW with the engine running. The look on my face was of disbelief at the Armageddon-style hail storm pounding our house. Just moments before it wasn't even raining. And if you'd asked me, I would have said that it wasn't particularly cloudy.
We were upstairs when it started. Dressed to go out to dinner, we decided to open our bedroom windows to let in some fresh air while we were out. "The rain started to pour the second I opened the window!" I said to Keith. "I don't think that's what caused it." he answered. Just a little cloudburst, we thought – we'll start up the car and wait for a minute.
Back in the garage where I stared out in disbelief.
Keith shrugged his shoulders, turned off the engine and got out. We walked around to the front porch and here's what we saw.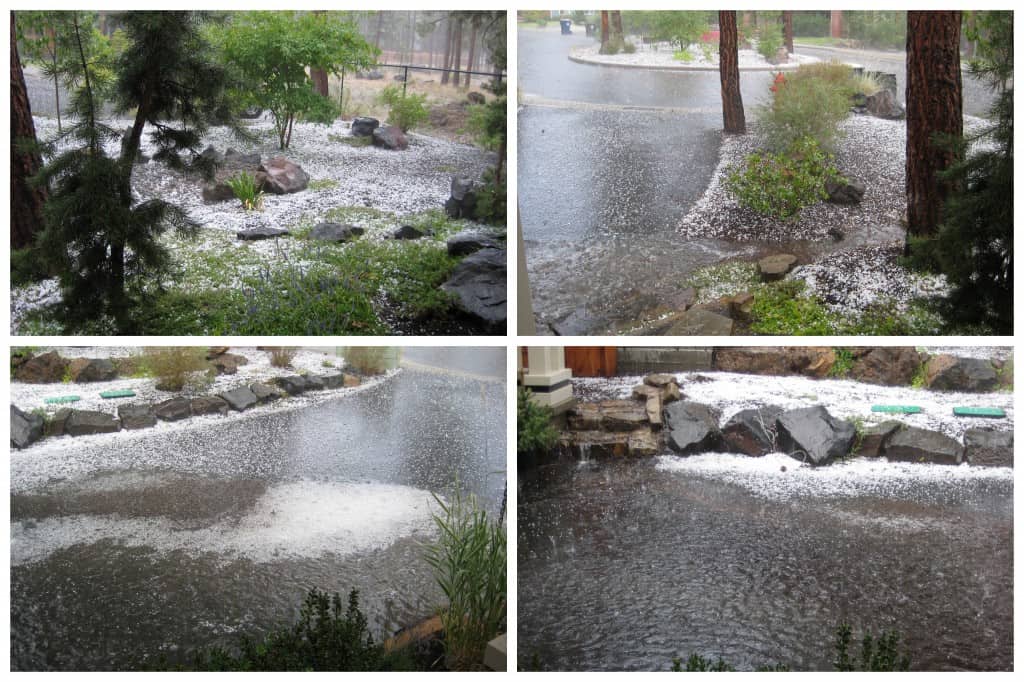 Look at the size of this hailstone! There were thousands of them.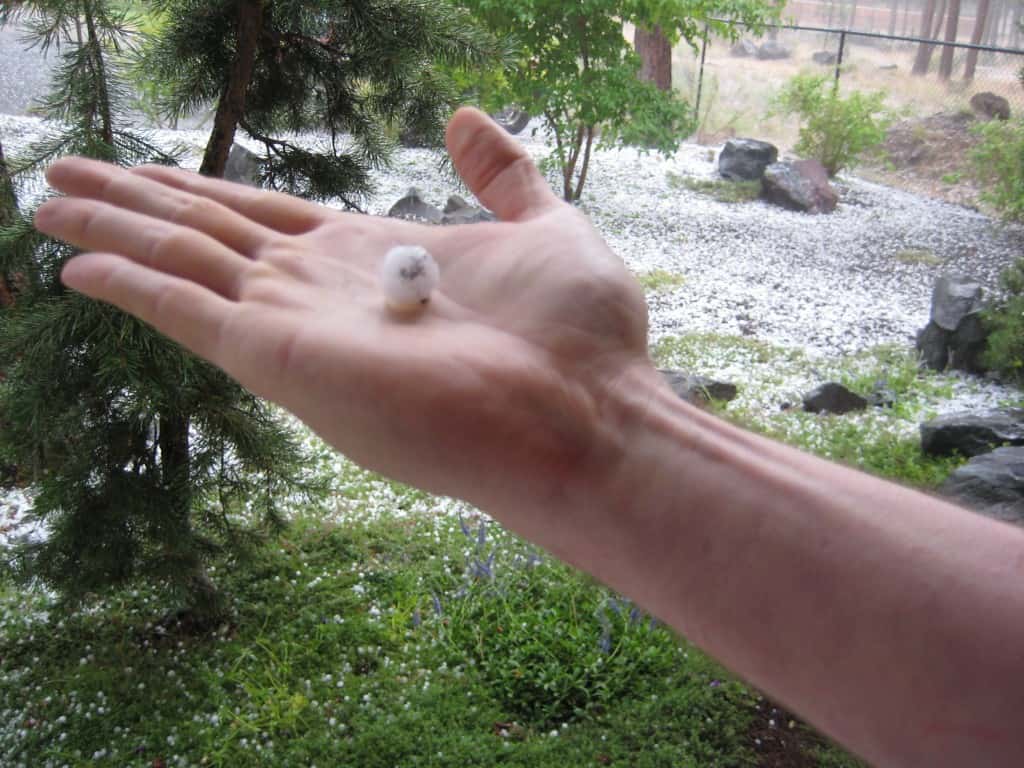 If it were another day, we might have just enjoyed the weather's wild ride. But you see, the day started this way – with a truck arriving at 7:30 am loaded up with Dark Hemlock Bark, the final 'ta da' touch to our yard makeover.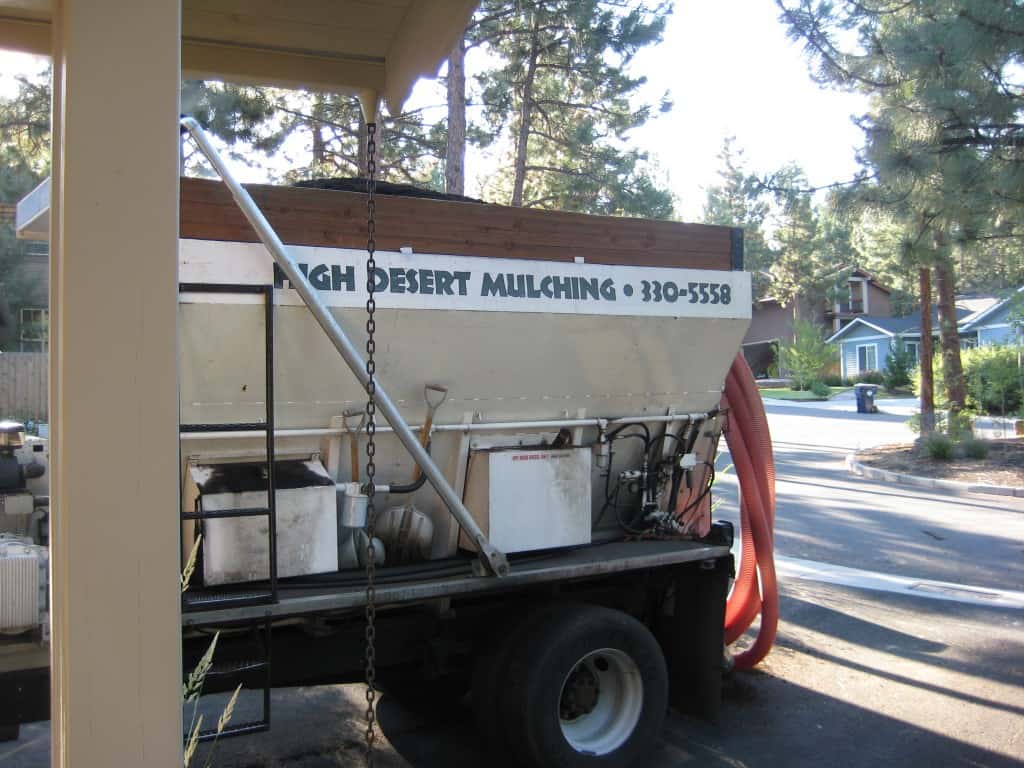 19 yards of bark carefully blown and spread around our 70+ new plants and over the bare spots left after several hours of Keith and I clipping, digging, hauling, and raking on the previous afternoon. The bark was smooth; it was beautiful; it was plant-debris-free.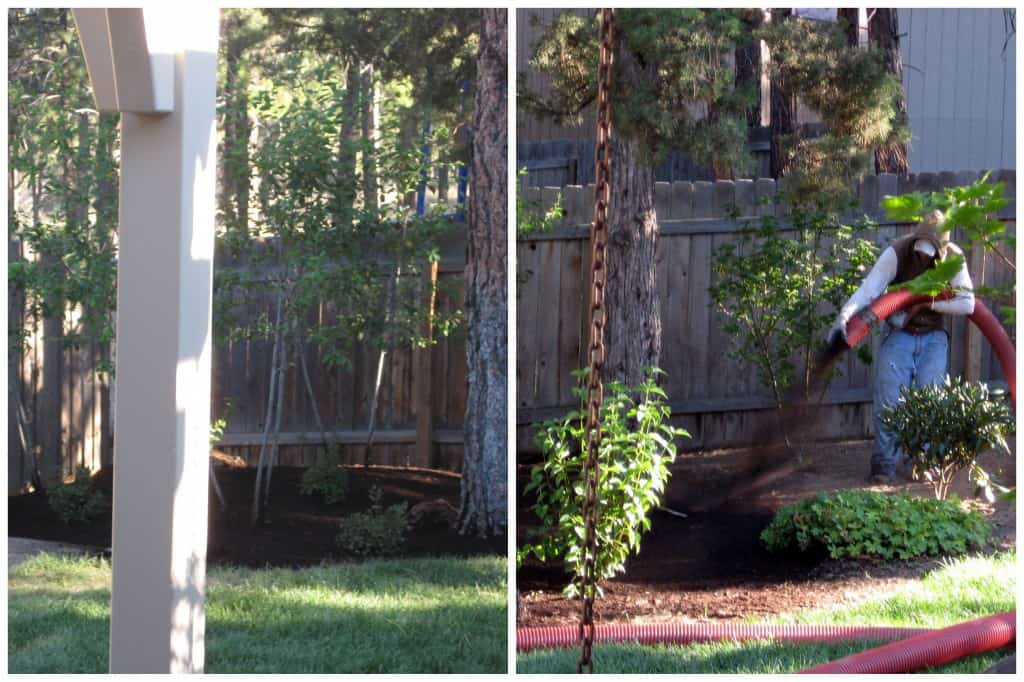 After the hail.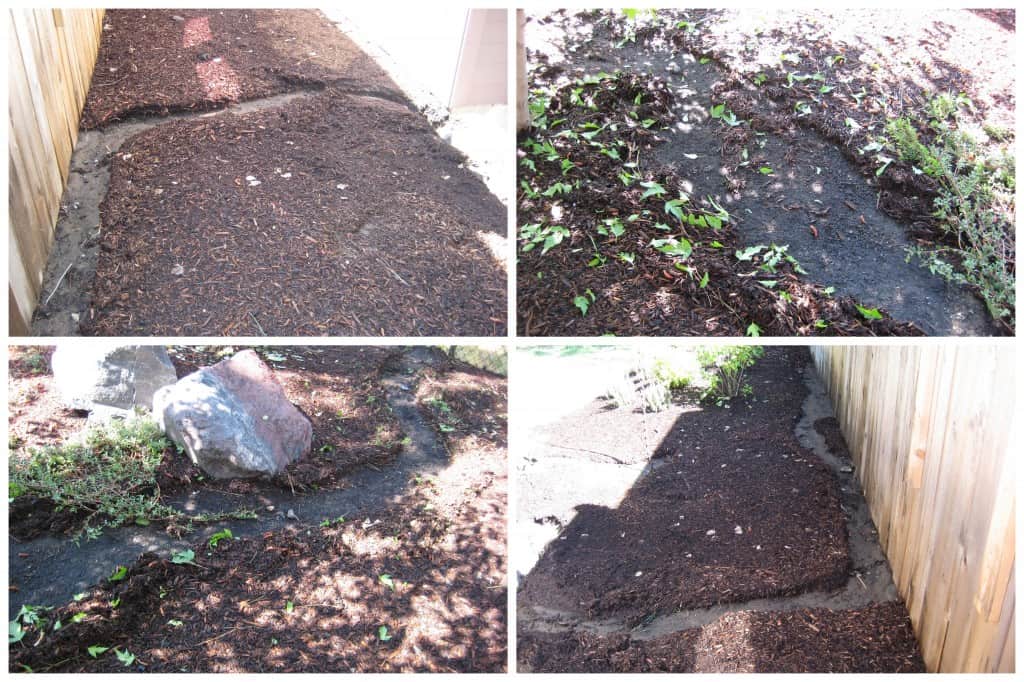 Oh well, off we go with our rakes. We'll be back soon.