Imagine that it's your first day of school in a new city – only this school is halfway around the world and you don't speak the same language as the other kids. Standing in front of the class, the teacher is about to introduce you. Your palms sweat, your heart races, your throat tightens, and every face looking back at you seems to scowl. You grin at one person and then another, but they stare back with an expression that you don't understand.
On our first day in Italy, we were the new kids.
We were full of questions for Elisa, the lovely girl at the front desk in our hotel. She speaks perfect English – at 24, she's had 18 years(!) of English classes. Eager to tell us about her home city, she explained that tourists are less common in Treviso than in Venice and other cities of Northern Italy. "The people of Treviso often don't speak English and are more withdrawn," she said. "It's the weather. People are more open and outgoing in the south where it's sunny all of the time."
It doesn't help that we don't speak Italian. Over our many months of planning, we learned words and phrases from books and audio recordings, but when you're here, it's difficult to muster the courage to speak – for the fear of saying something foolish and the certainty of sounding like Tarzan.
But today, things felt different. We enjoyed our breakfast early and took the number 1 bus to the center of Treviso. We put on our stoic faces, but had smiles just behind them. We looked people in the eye as we traversed the labyrinth of alleys and porticoes and, on occasion, said "Buongiorno." We bought a couple of bus tickets at a Tabacchi – "Buongiorno. Due biglietti dell'autobus, per favore." And, you'll never guess – we started to feel welcome. The other kids didn't seem to care so much that we weren't from around here.
---
The number 1 bus speeds along the medieval wall and moat that once protected Treviso; it weaves in and out of narrow streets, dodging Vespas, Fiats, and people peddling bicycles. It continues all the way through the center of town to the train station.
You must be careful in the city center if you're on foot – not only of cars, but of people on bikes as they jockey their way through narrow streets and archways. The peddlers don't seem to ride for exercise or diversion, simply to get from here to there. Cruisers are the cycle of choice, often with a basket on the front – and when we're lucky, a bell. The rider may be young or old, man or woman, in shorts and a T-shirt or a flowing dress with a pearl necklace. Their only common trait is that no one wears a helmet.
As you explore the center of Treviso, you'll walk on paths paved in a stone mosaic. It's not what I think of as cobblestone, but perhaps it is?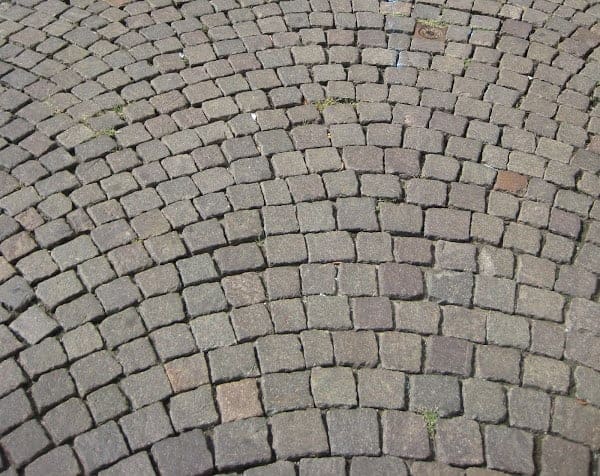 To get to Treviso's center from the outskirts of town, you walk along the moat and the ancient Venetian wall then across stone bridges.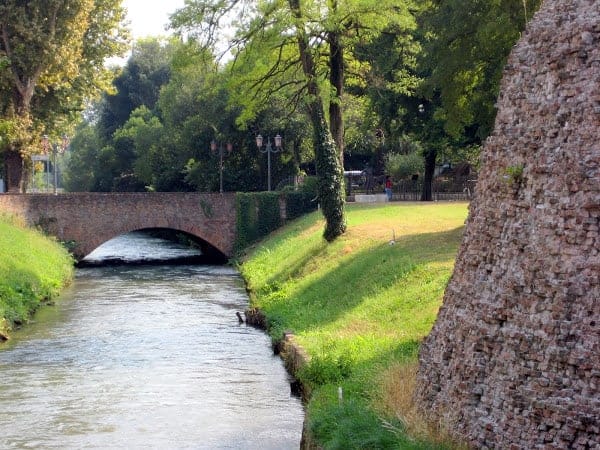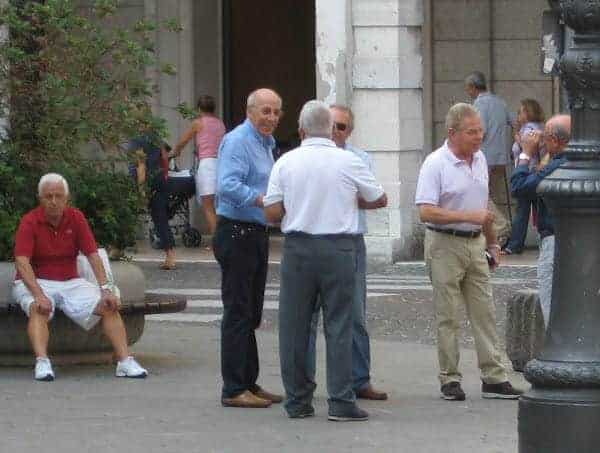 Have you read about the fountains in Italy, that you can drink from them? It was still a shock to see a woman stop and cup her hands to drink from this pipe jutting out under a fence.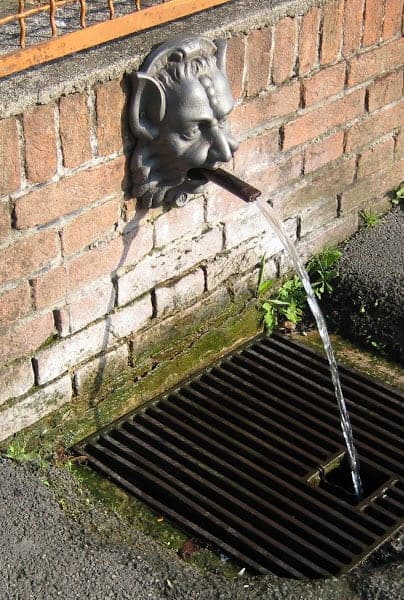 The town of Treviso is built on top of the Sile river.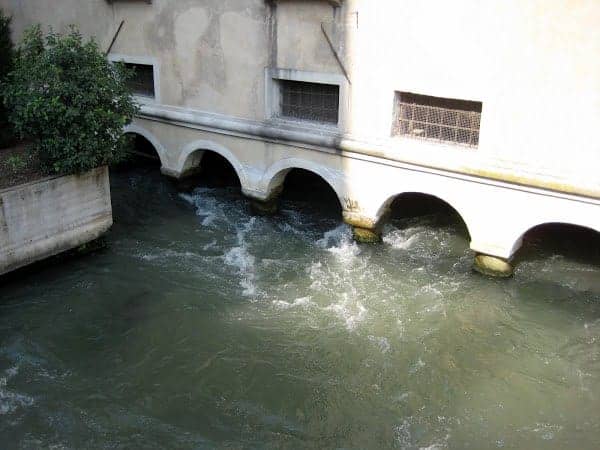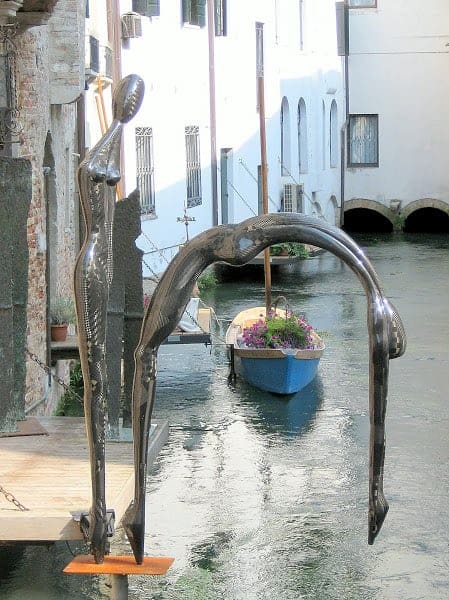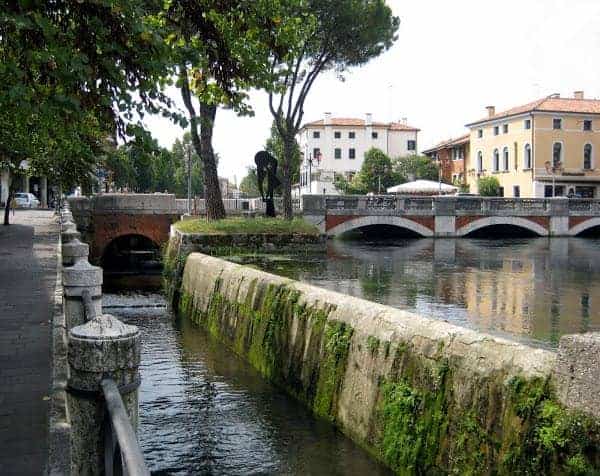 A fish market, situated on an island in the city center, marks a shopping hub for all kinds of produce, meats, cheeses, and, of course, fish.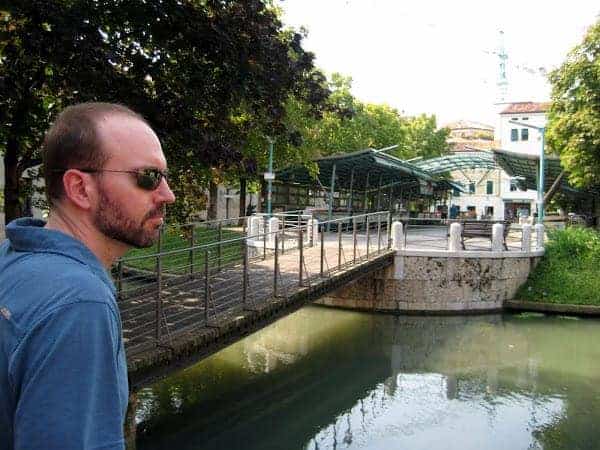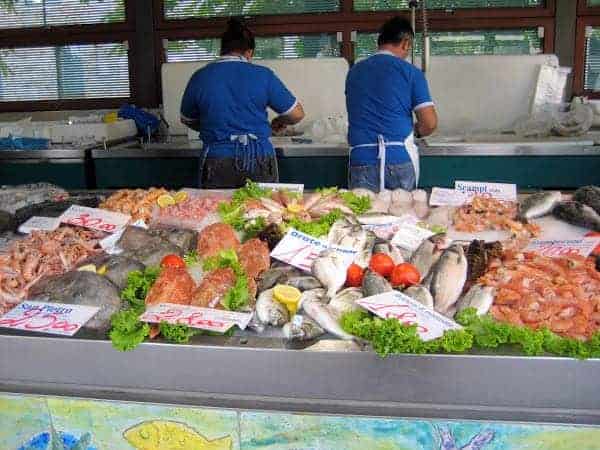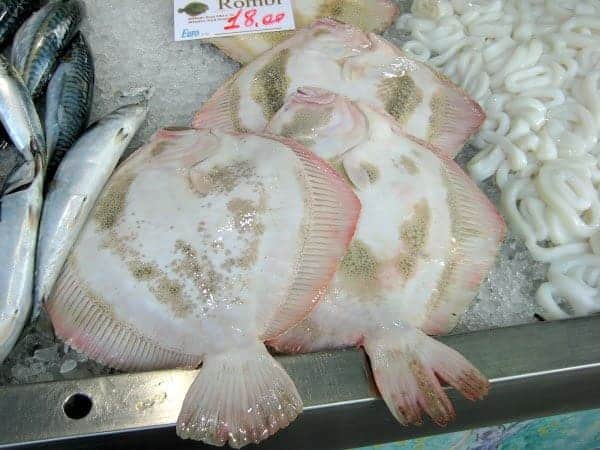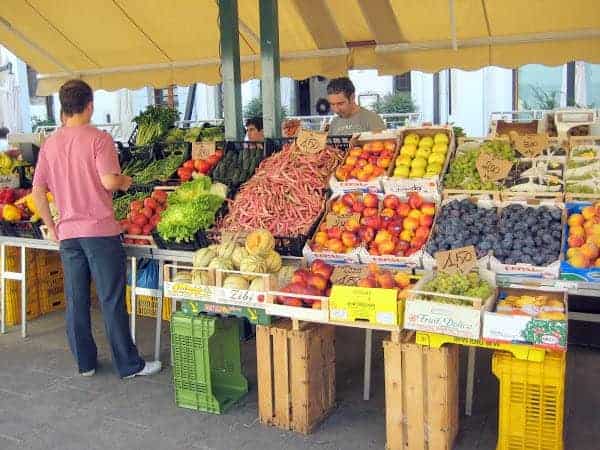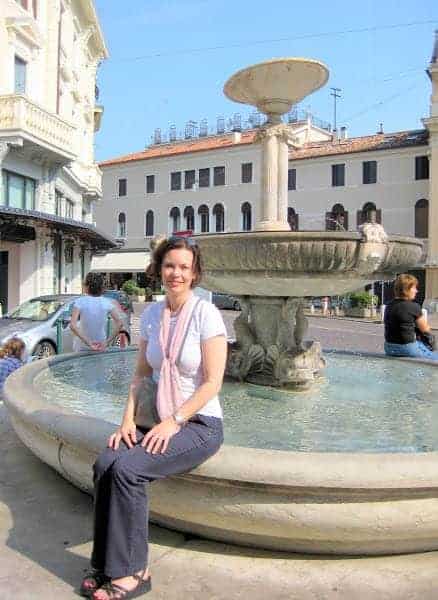 The Treviso Duomo appears in unexpected spaces as you navigate around the paths and piazzas.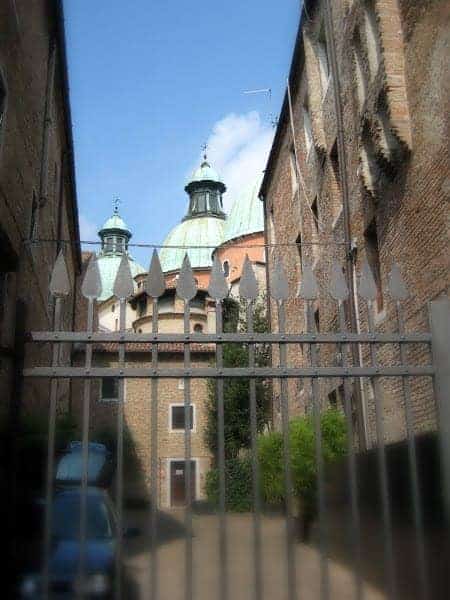 Inside the Duomo it smelled of warm wax and incense.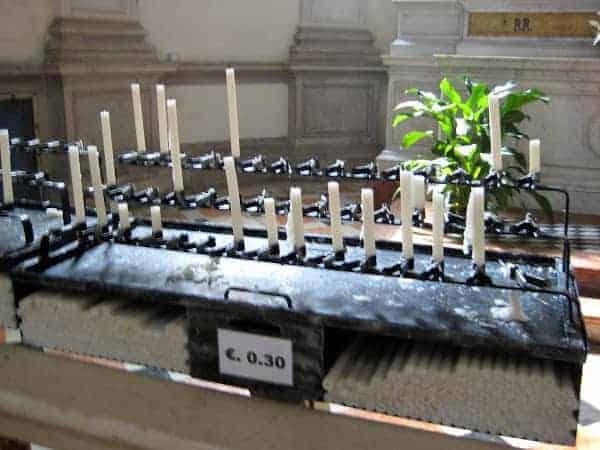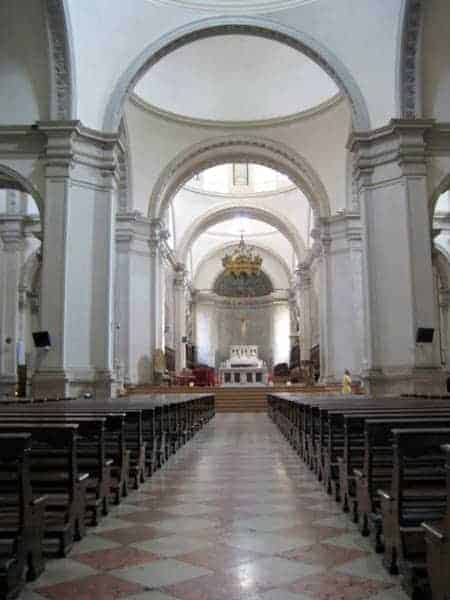 We are sad to leave. We sense that the people who live here expect nothing from us, but are kind and willing, no, wanting to welcome us. Dining at Trattoria San Tomaso, outside, on top of the ancient wall, we toasted the kind people and the beautiful city of Treviso.