No, there'll be no nudity here. I know how you think.
We'll take it easy today, we decide, no need for hiking clothes or shoes. Let's take the train to Riomaggiore, the last town to the south in the Cinque Terre, walk a bit in each town, then take the train to the next.
Cinque Terre literally means "five lands", five fishing villages that cling to rugged cliffs along the Ligurian Sea: Monterosso al Mare, Vernazza, Corniglia, Manarola, Riomaggiore.
We wait for the train. This one is just passing through.
We step off the train in Riomaggiore.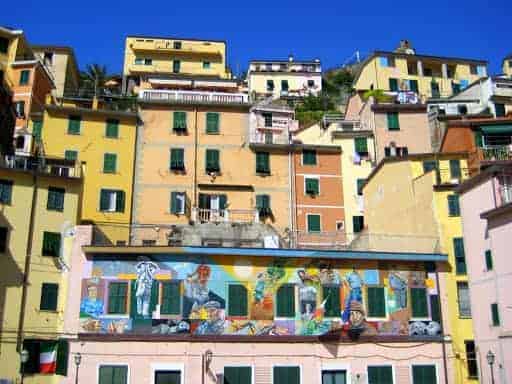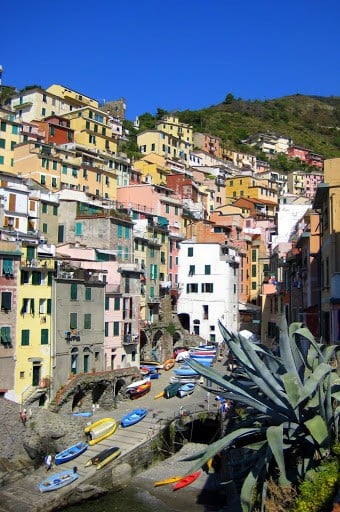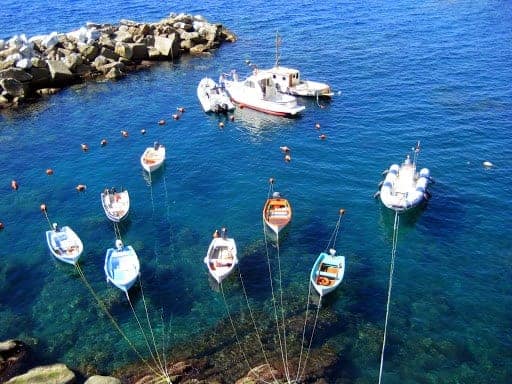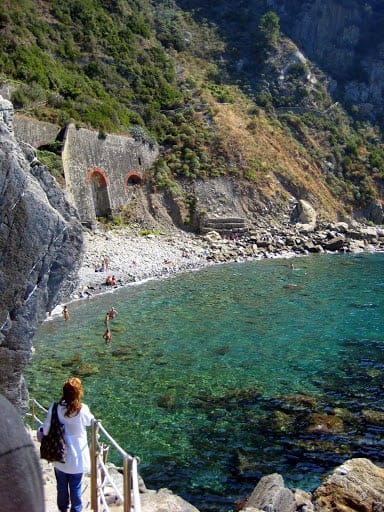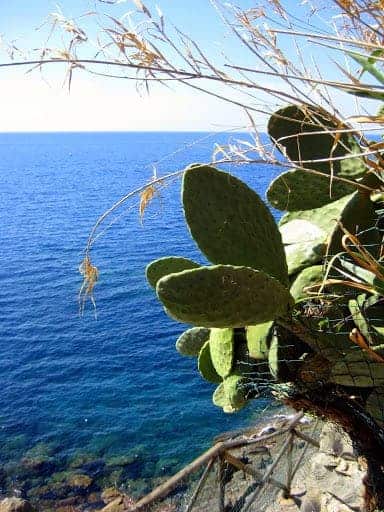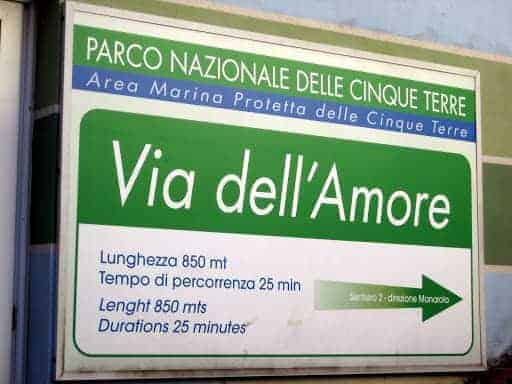 We can't resist the famous Via Dell'Amore, the Way of Love, a simple, paved path between Riomaggiore and Manarola. "It's just a 20 minute walk." We walk up the stairs to the path and – I'm not making this up – we see this.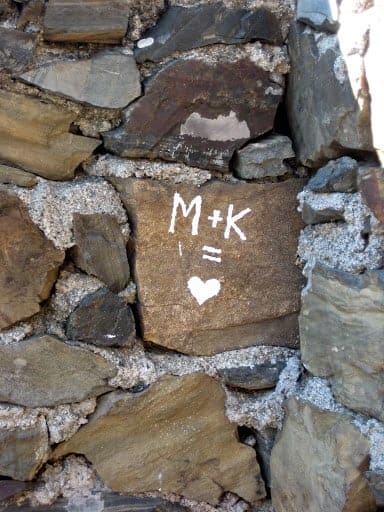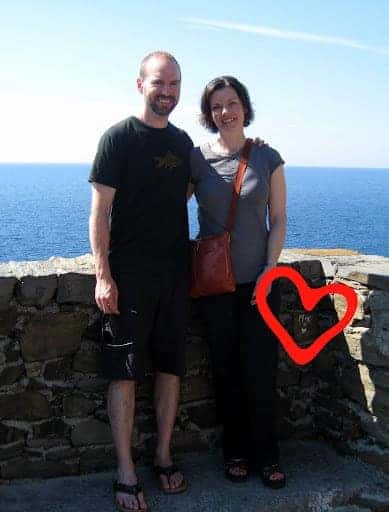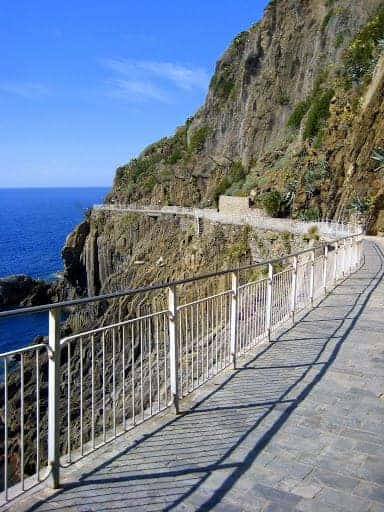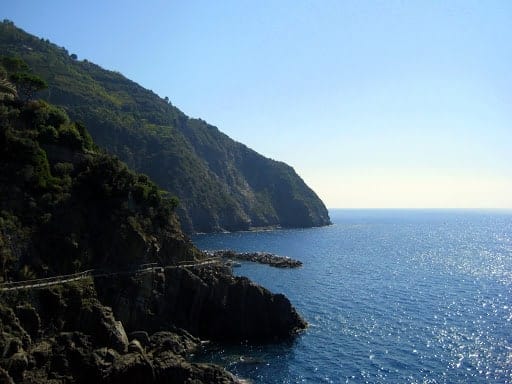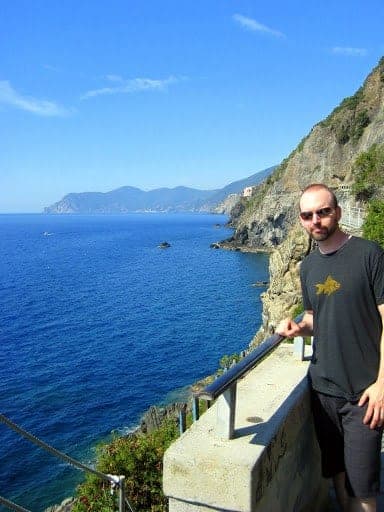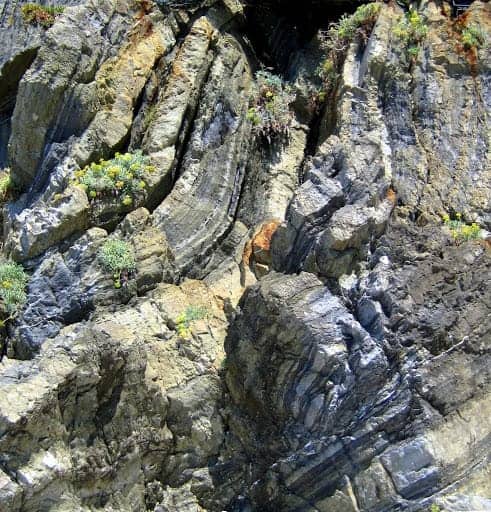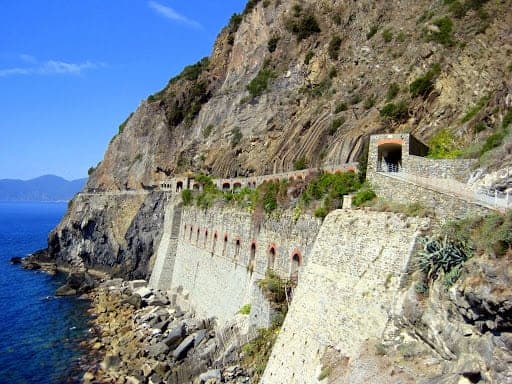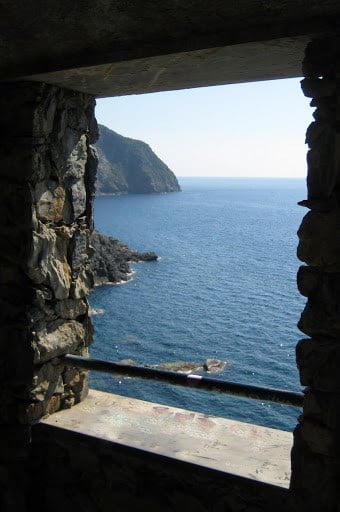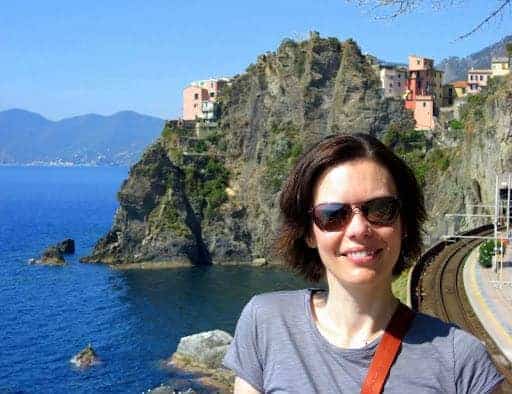 The path is level and comfortable and the ocean shimmers in the white hot sunlight. Our foreheads sprout beads of sweat; the breeze feels almost cool. Everywhere, fastened locks show names and photos of couples who hope to secure their love forever.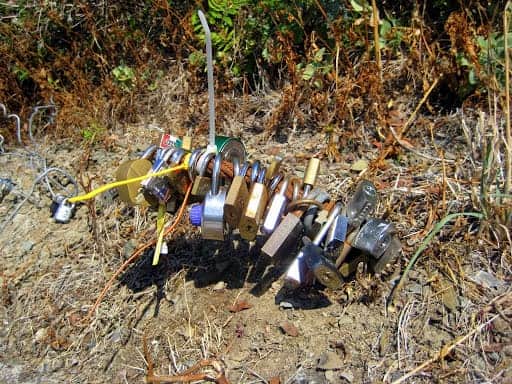 Here we sit in "The Lover's Chair"; a couple from San Francisco captures it for us.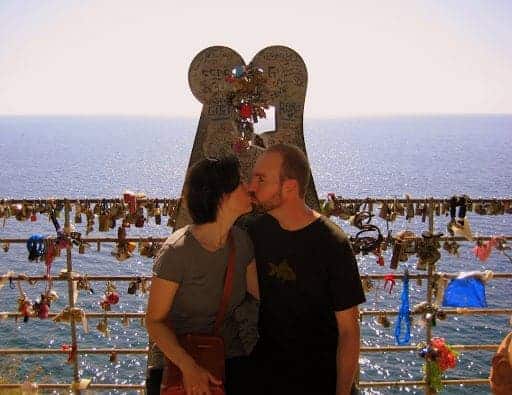 In Manarola, we board the train then step off In Corniglia. We walk through the streets, pet a few cats, watch people swimming and sunbathing.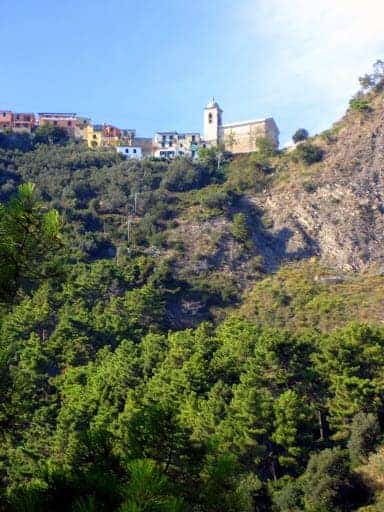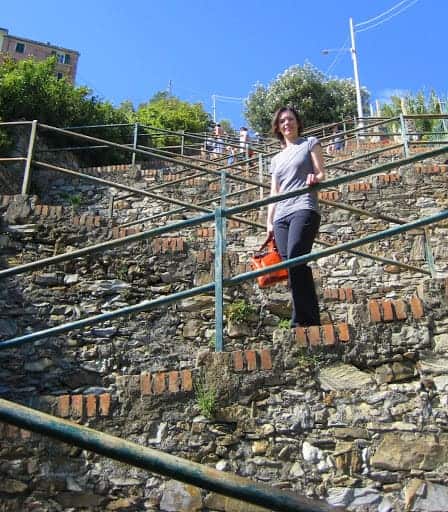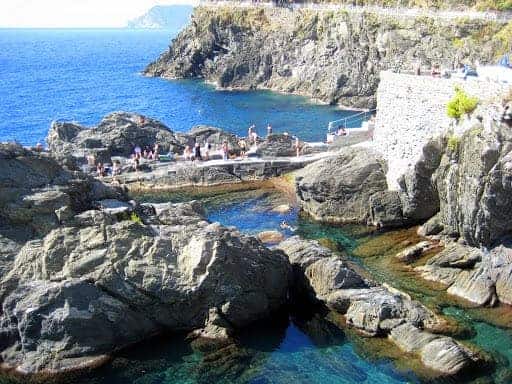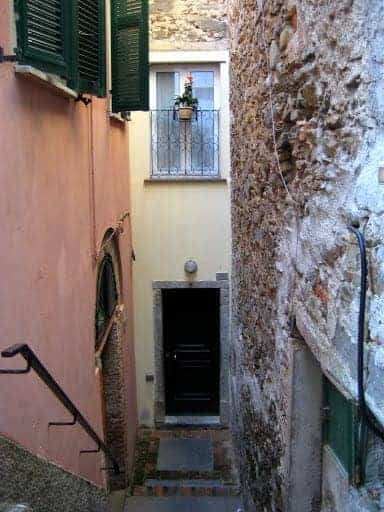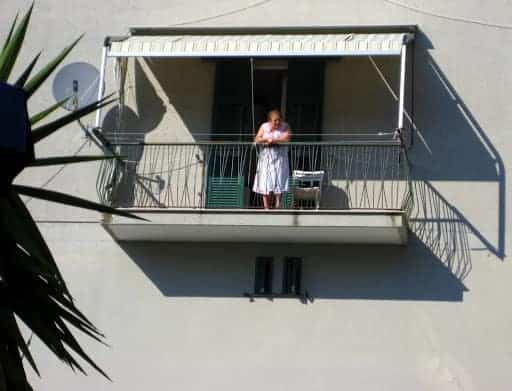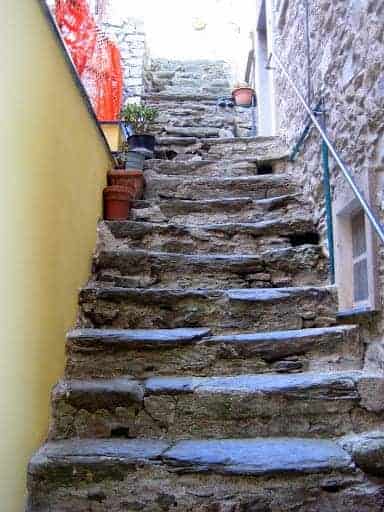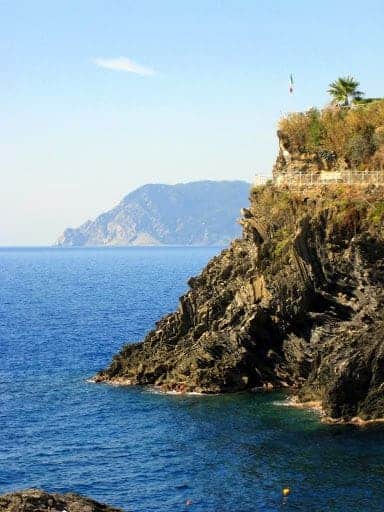 "It's only 4km to Vernazza, and it's such a pretty day, let's hike there instead."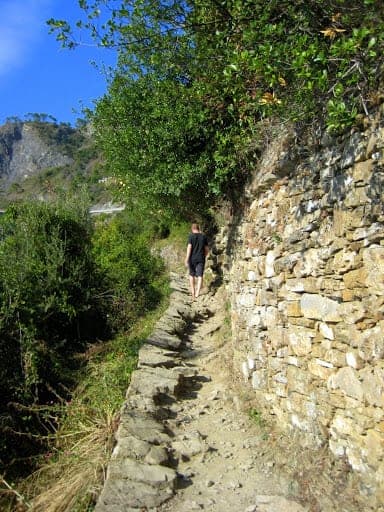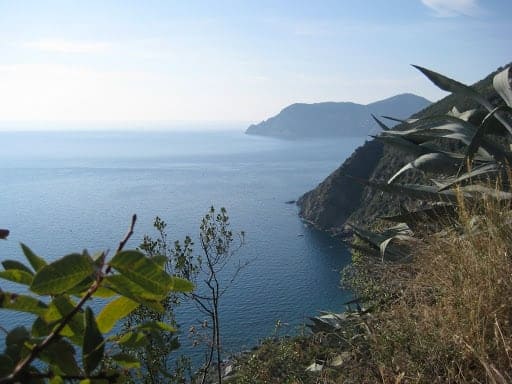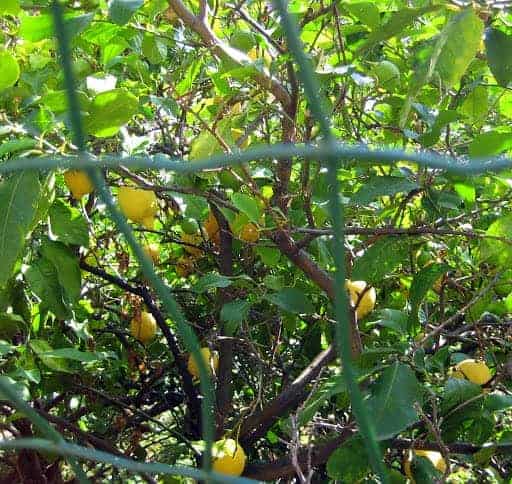 See the town over there, it's Corniglia. We're not quite half way to Vernazza.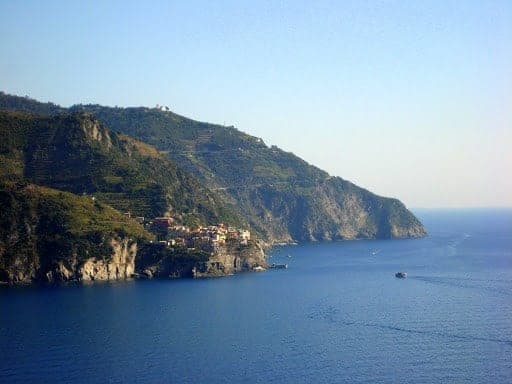 Around the corner we see the path ahead.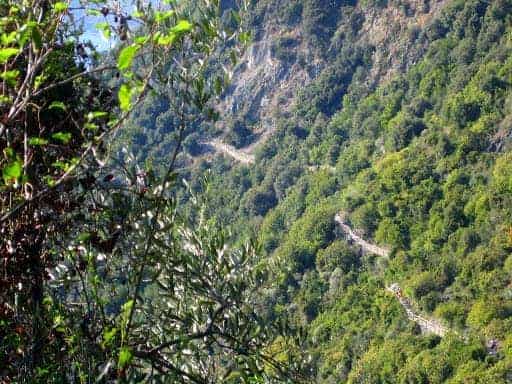 Remember the part about not dressing in hiking clothes or shoes? It didn't matter – the sun, the sea, the air  – we couldn't miss it. So, we walked this path.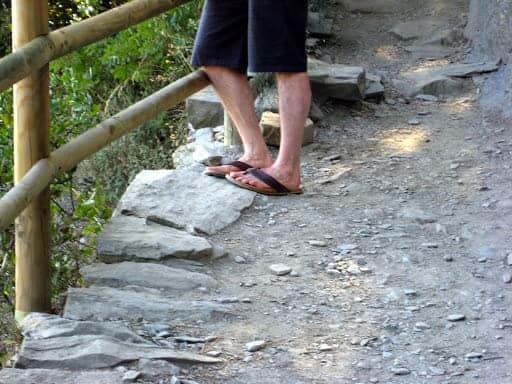 And these. (bought just before we flew to Italy)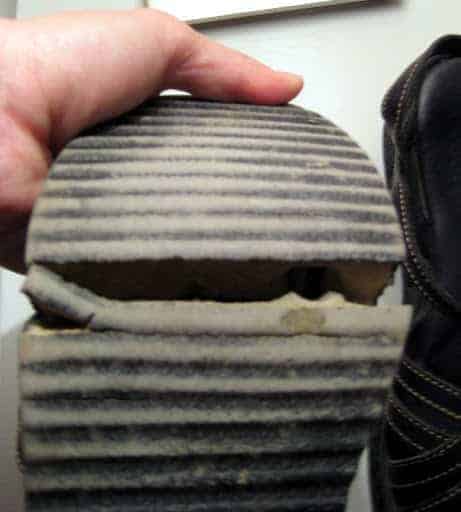 But along the way, here is what we saw. Worth every step.