It won't surprise you that when we got back to our apartment, we took a 2 hour nap, drank water for dinner, and did not leave again for the rest of the evening.
We'll blame it on Alessandro. The one holding the bottle of Lambrusco.
Our driver, John (his name was much longer, but we could manage 'John'), picked us up at 7:10 am in a van. We drove through Bologna to a factory in the Provence of Modena that produces the "king of cheese", Parmigiano Reggiano. We were meeting up with our guide, Alessandro and eleven other people: two from Australia, two from South Korea, two from Connecticut, three from New Jersey, two from Ohio, and two from Oregon (that's us).
This was the first stop on a guided tour highlighting three of Italy's food superstars: Parmigiano Reggiano, Aceto Balsamico Tradizionale – not your supermarket balsamic vinegar, and Prosciutto di Modena.
Alessandro is an evangelist for food tradition. He preaches respect for the artisan's work; he urges us to know what we put in our mouths. His passion is infectious, his person endearing. I was tempted to shout out, "Amen!"
The Parmigiano Reggiano factory: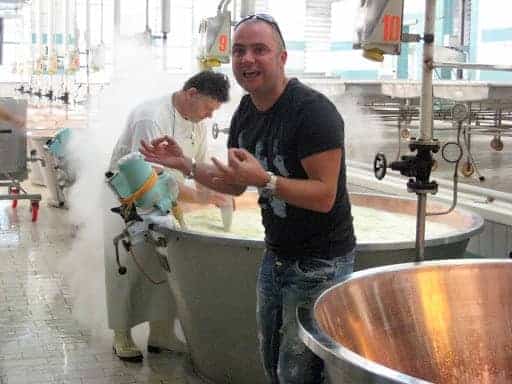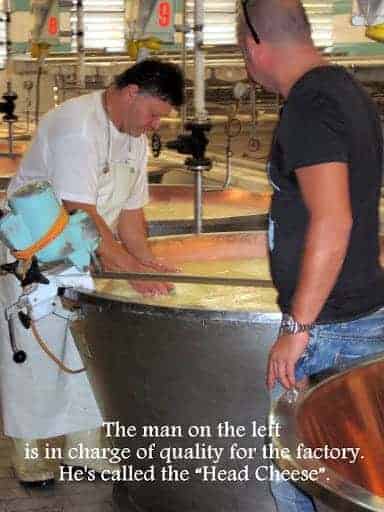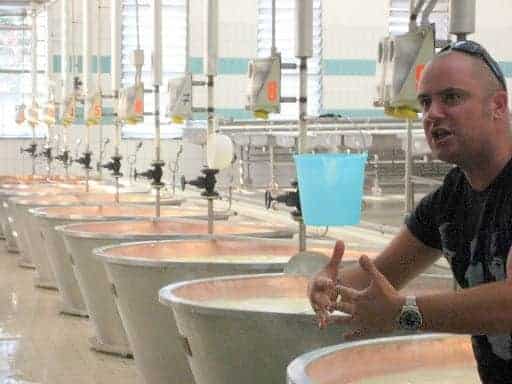 We sampled the cheese and washed it down with a little glass of Lambrusco. 9:45am.
Then on to a farm that produces traditional balsamic vinegar; a minimum of 12 years aging with only natural fermentation to produce 1 liter of salable vinegar – IF the consortium approves it. We got to try 45 year old vinegar – their oldest, 130 years. For many families in Modena, barrels of vinegar are precious heirlooms passed down for generations.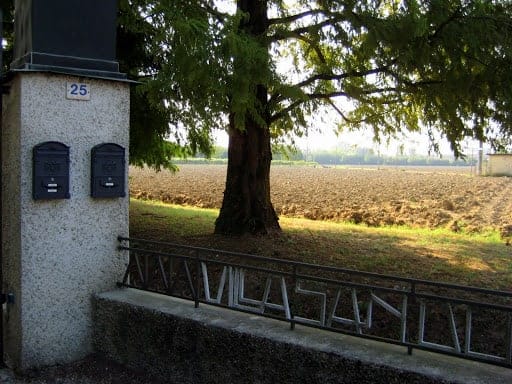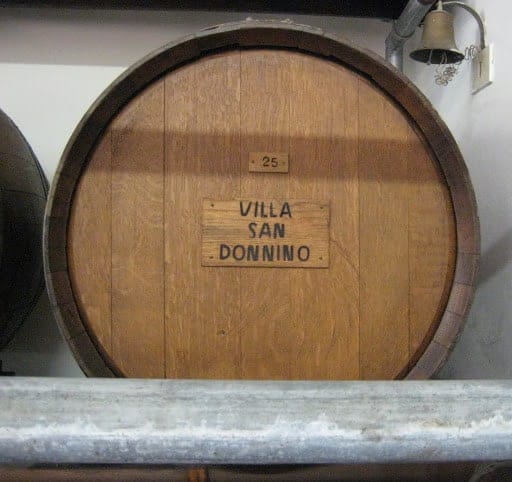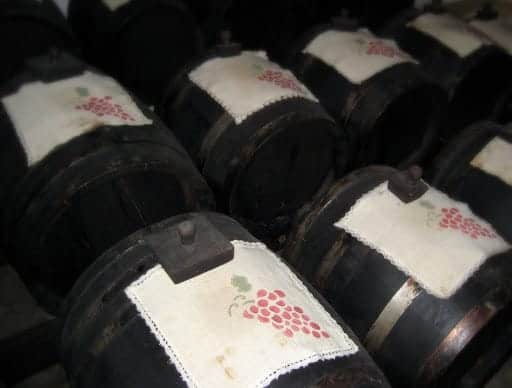 We had to keep up our strength: fresh ricotta from the Parmigiano Reggiano factory then vanilla gelato, the first drizzled with 25 year old balsamic, the second with 45. A little sip of green walnut liqueur and off to the Prosciutto factory. 11:45am
Next, to a trattoria for what Alessandro kept referring to as 'a light lunch'.
The Menu:
Pignoletto Frizzante (a sparkling wine from the Emilia-Romagna region) followed by Lambrusco
Crusty Bread
Fresh Tagliatelle with Bolognese Sauce
Fresh Ricotta and Spinach Ravioli
Seared Lamb
Roasted Guinea Fowl
Chicory Sauteed in butter and garlic
Roasted Potatoes
Chocolate Brownies
Cherry Tart
Lemon Cake
Espresso
At lunch we all felt like family.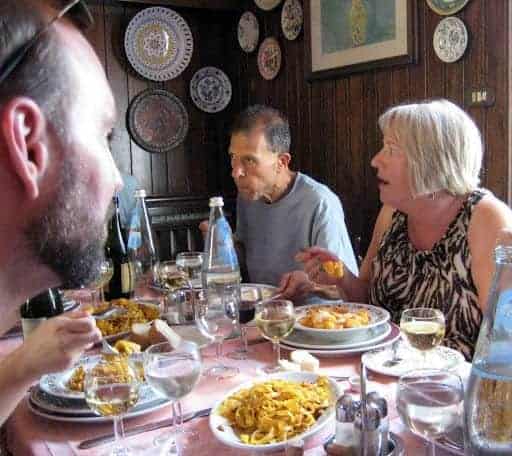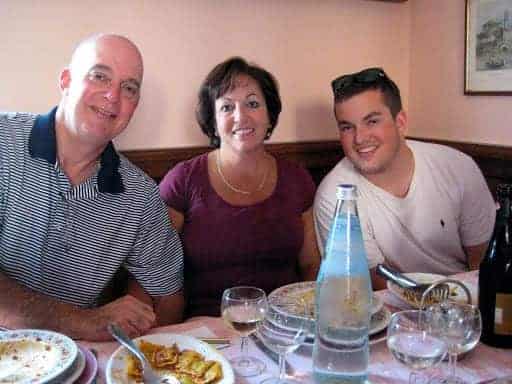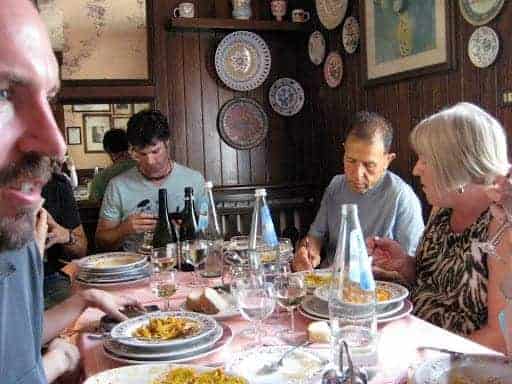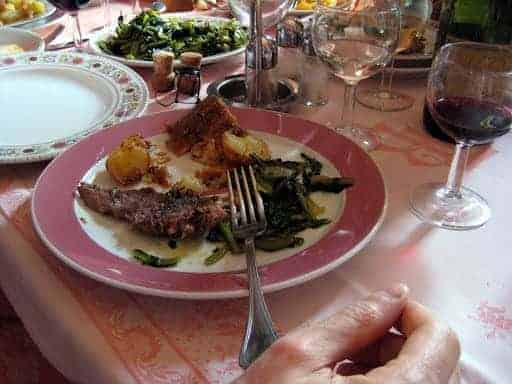 How about creating a feast of your own? Here are some ideas: