Except for the mandatory bright yellow cap, the class was perfect. Instructors at La Vecchia Scuola teach novices and professional students alike how to make traditional Bolognese pasta.
The recipe is simple: for every 100 grams of  '00' flour (or cake flour in the US), one egg, then whip, knead, roll, cut, fill, shape, and dry. There is no salt, no oil, no water. When I get back to the US, I promise to share what I learned here – not the same as a class, but I'll do my best.
We made the pasta, then ravioli stuffed with ricotta and spinach, tortellini stuffed with potato, cheese, and parsley, tortelloni (tiny tortellini) with a ground pork and pancetta stuffing, and tagliatelle. Simone, our instructor said that once, a man ordered tortelloni so small that you could fit 10 in one tablespoon. He made one so we would believe.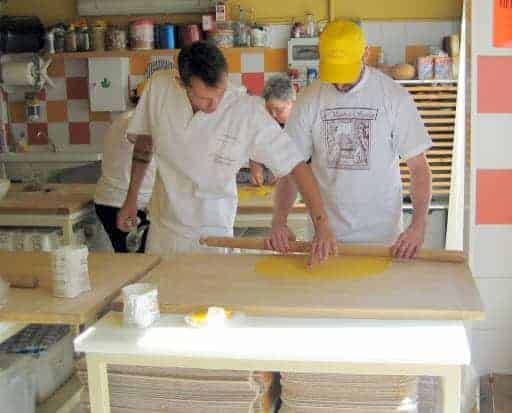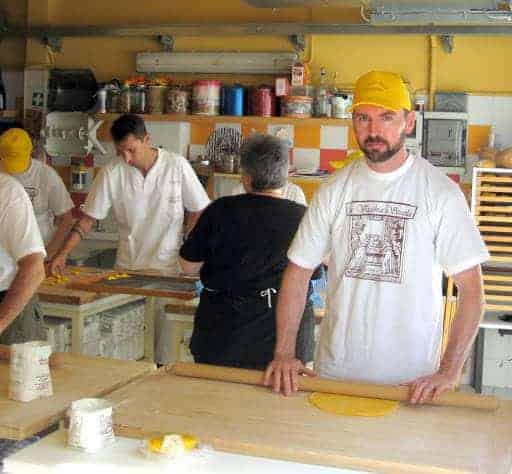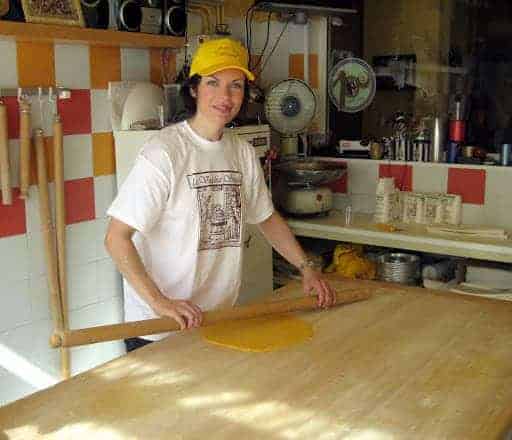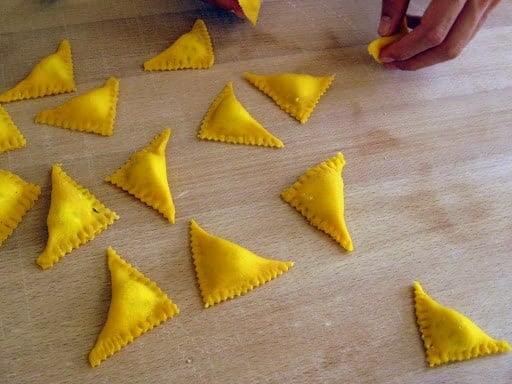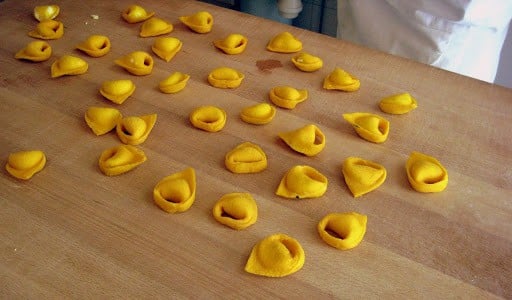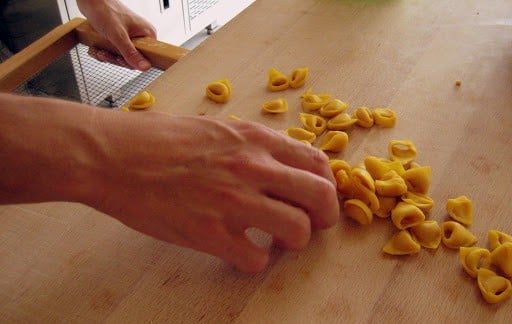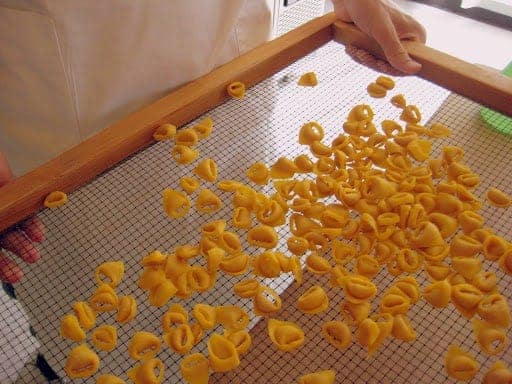 Everything we made except the tagliatelle, the school prepared for us at lunch. Delicious, if I may say. The tagliatelle, which Simone implores is the only pasta for Bolognese Sauce, we took home in a white paper bag.
We had a little kitchen, the tagliatelle we made, and endless markets – what to do? The best Bolognese Sauce recipe, if you'd like to do the same.