I remember feeling disappointed when I saw the Mona Lisa. It seemed small and was guarded by such thick glass that it was difficult to see. Today we visit two famous Florence sites, the Duomo, and, at the Galleria dell'Accademia, the statue of David.
On our way to the museum, I fear that, again, my expectations are too high.
Not so. Michelangelo's David is worth all the fuss. He stands 17 feet tall, nearly twice the height of his Biblical opponent Goliath. His marble skin is perfectly supple; every sinew and muscle seems mortal. Some marble heads, with their unseeing eyes, are eerie, even ghostlike. But humanity spills from David's face: boldness, arrogance, strength, even fear. His sling rests on his left shoulder; in his right hand, he holds a stone.
No photos are allowed, but it doesn't matter. No picture could convey what it feels like to stand in this place.
We walk a short distance to the Duomo. Brunelleschi looks on, drafting compass in hand, and contemplates his remarkable design, a dome within a dome negating the need for reinforcement.
As we expect, the Duomo interior is impressive with its ethereal frescoes, emerald green and creamy white marble floors, and structural scale.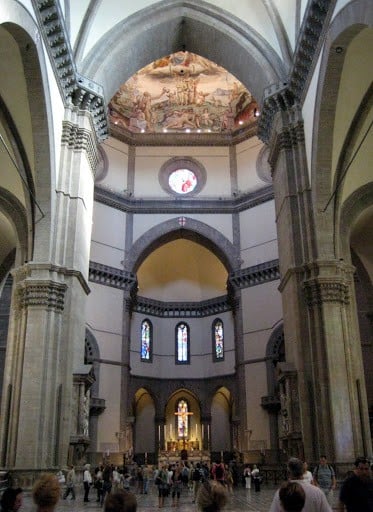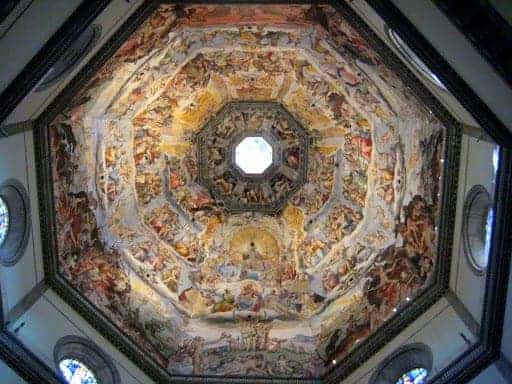 What we don't expect is the thrill of climbing the Dome. We dizzy ourselves climbing hundreds of steep, spiraling steps.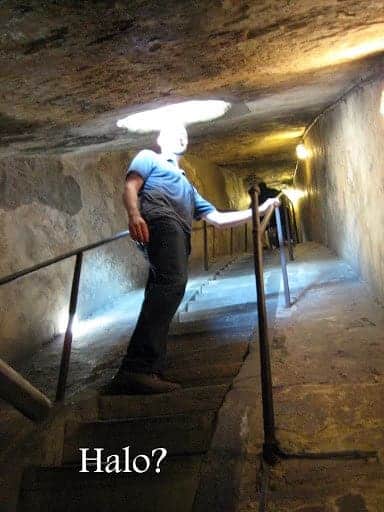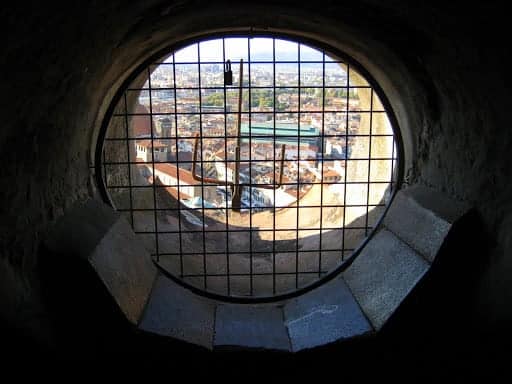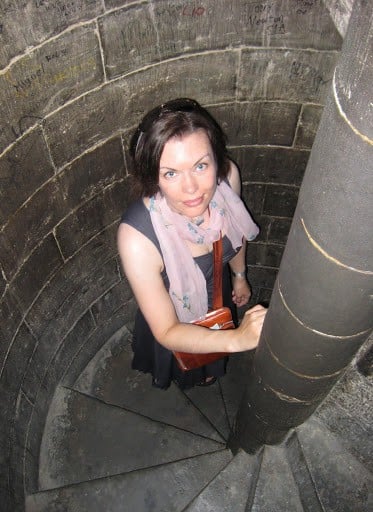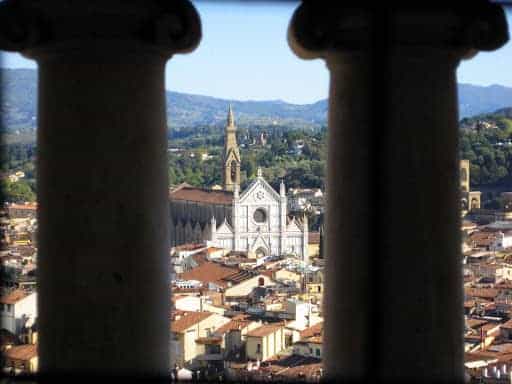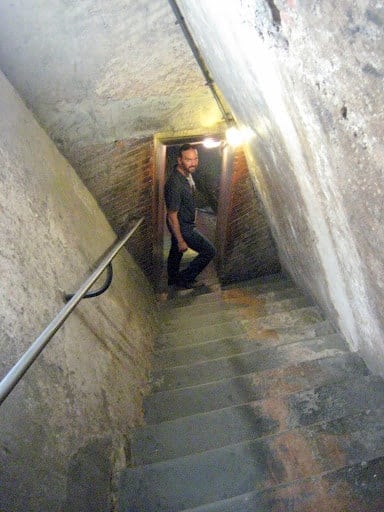 Midway up the dome, we pass through a door to a ledge inside the cathedral. Enormous stained glass windows are ablaze with color, we can almost touch them. Now we see that the frescoes teem not just with angelic beings, but frightening faces and horned demons devouring men and plunging them in to a fiery hell.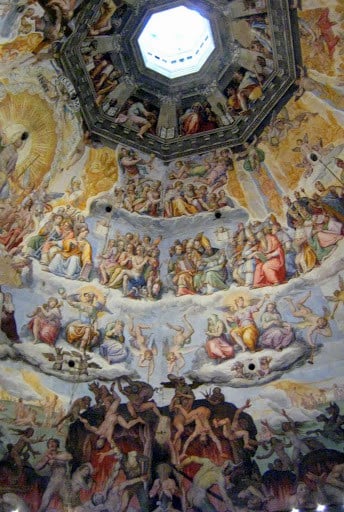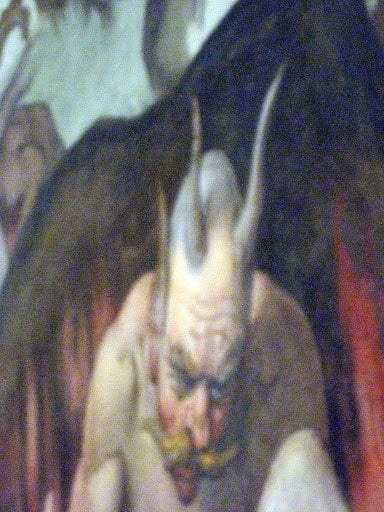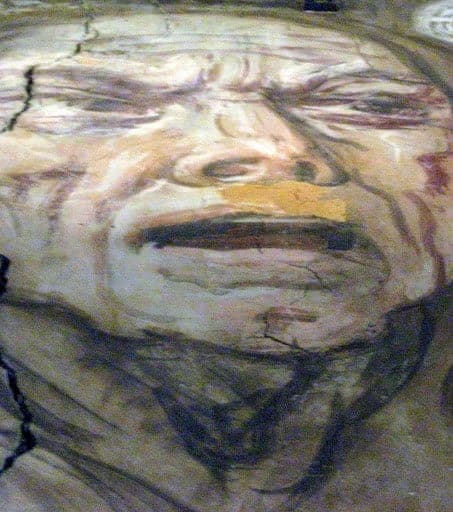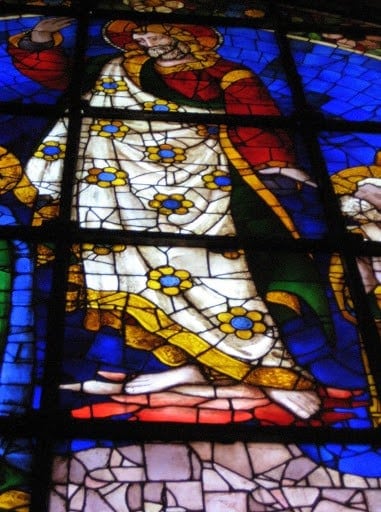 Near the dome's top we emerge on a balcony; Florence and the Tuscan countryside stretch out of sight.