About fifteen years ago, when we'd been married just a year, Deruta pottery snuck in to our home.
We were on a trip to Victoria, Canada. In a small shop, a jar meant for coffee caught my eye. I loved the unusual pattern and pallet of aqua, yellow, navy, and rust. On the bottom, the jar had a signature and the word "Deruta". I'd never heard of Deruta. Since then we've collected a few pieces: a clock, a utensil holder, a vase.
Deruta is just a 45 minute drive from Brigolante, so we decided to go have a look.
Today is overcast and in the tiny town's main square, the fountain is under repair. For 50 feet around it, the pavement is gone and the soil beneath upturned. We balance along narrow wooden and steel panels lined up as temporary walkways. Beyond the square, we reach a stretch of bricked road lined on either side by dozens of ceramics selling shops. Some shops are open, others are shuttered. The town feels sleepy, ready to rest after summer's busy days.
At the end of the street, we step in to a park with a sweeping view. Here picnic tables, benches, and even the water fountain displays Deruta's famous ceramics.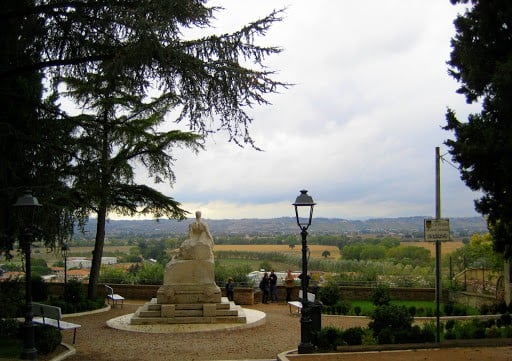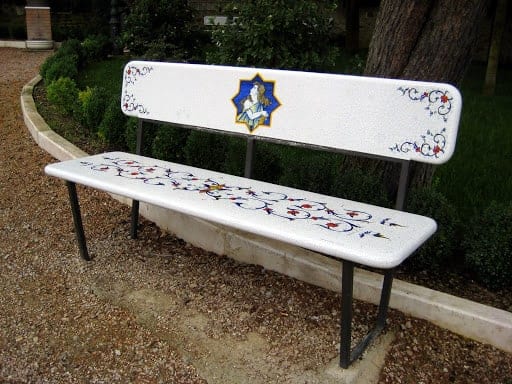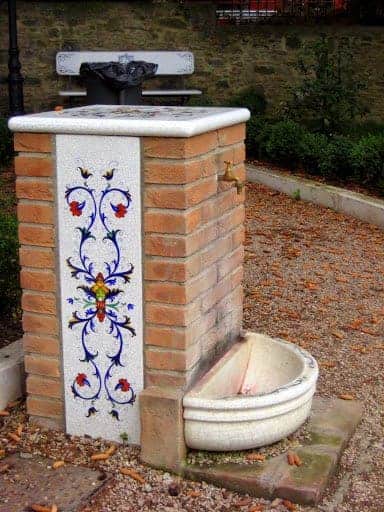 We need a new table top for our back patio – I think this will do. Maybe someday…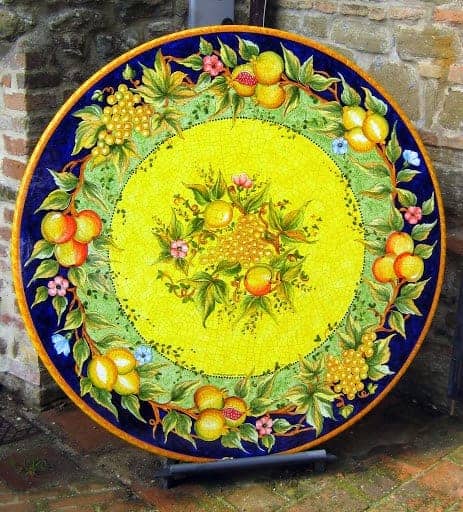 In this little shop, the guitars are stunning. In the window, a guitar and a newspaper article are on display. The photo shows Carlos Santana playing the guitar at the Umbria Jazz festival earlier this year.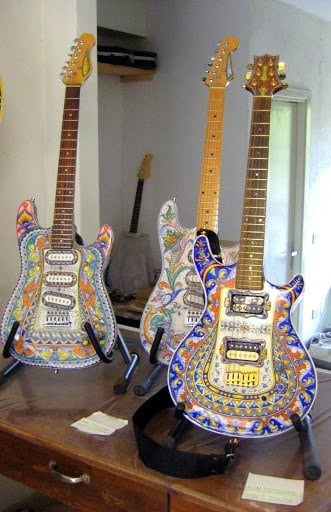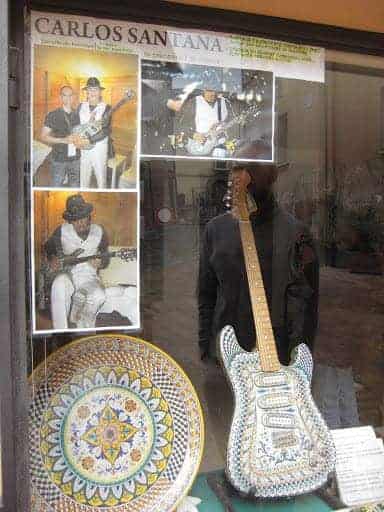 We like this shop especially. The woman working owns the shop, but is also the artist; she's been busy.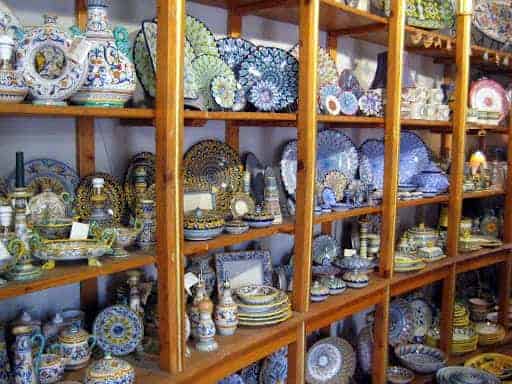 We decide to buy a little wine bottle coaster – something reasonable to stuff in a suitcase. We come very close to buying this.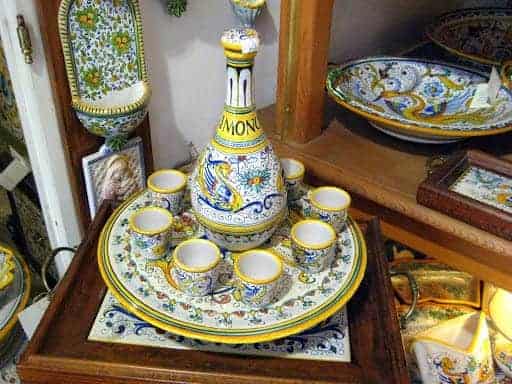 But just leave with this.