In 2007 the Paris Town Hall instituted Vélib, the biggest bike-sharing system in the world: 1,800 bike stations across the city (every 300 meters) for a total of 20,000 bikes. The bikes may be rented for 1,70 € per day ($1.87 US dollars). If you live here, you can pay 29 € ($31.87 US dollars) for an entire year!
At a station, you might find this: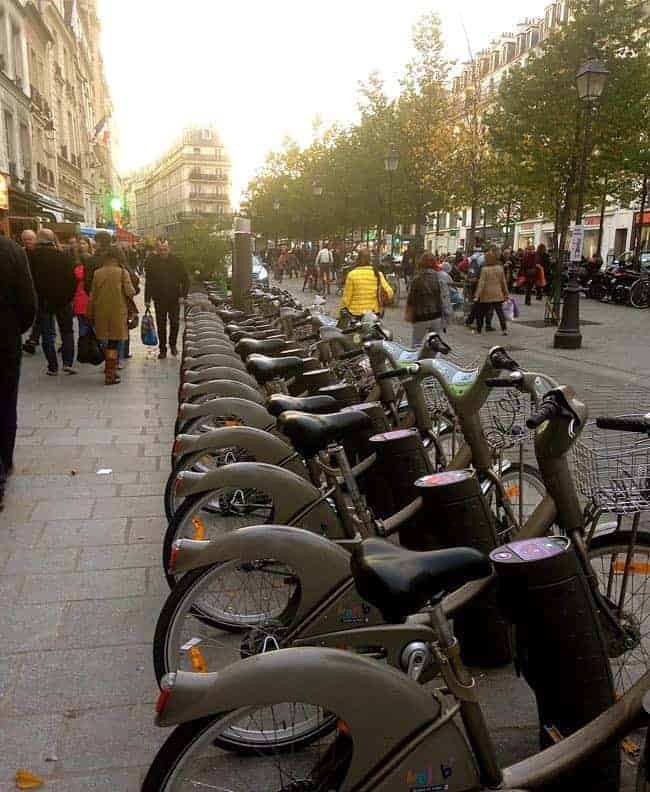 Or this. (Most often, something in between. 🙂 )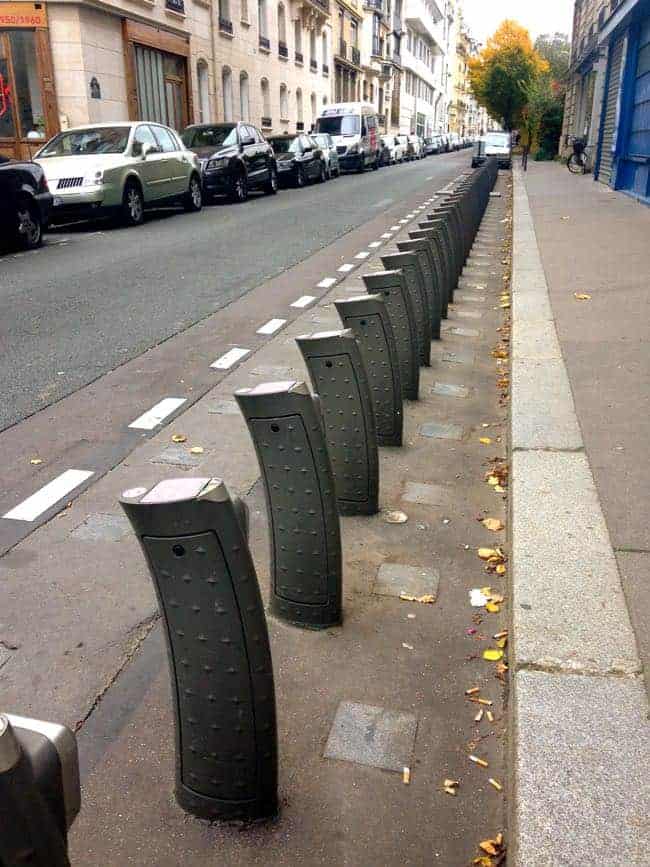 We see people all over the city on these bikes. We had to try them!
After a hearty breakfast of Baked Eggs we set off.  Not ready to brave the narrow, bustling city streets, we took the metro out to a large park full of bike trails near the Château de Vincennes. We quickly found a bike station with just a few bikes remaining, not surprising considering the cloudless sky. And we were on our way.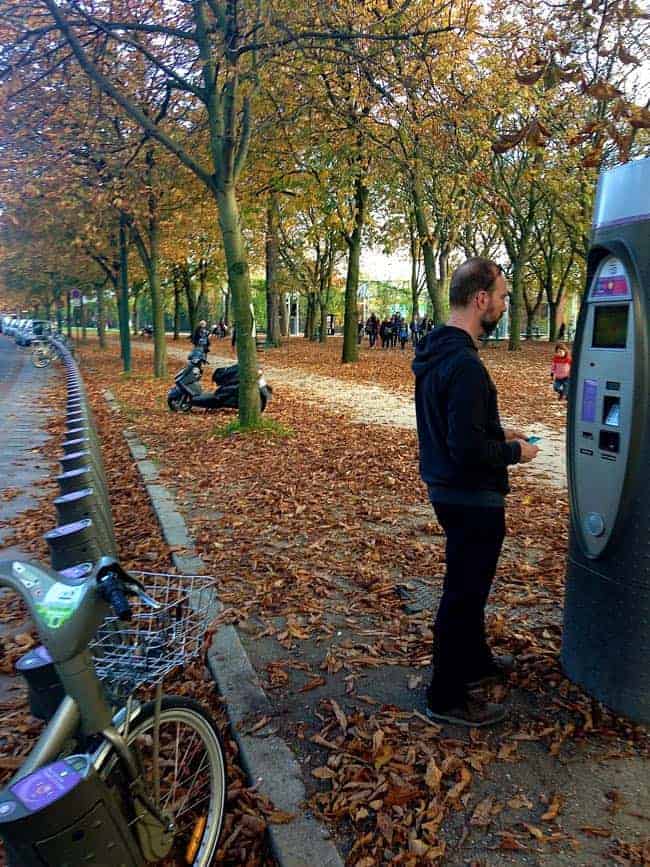 These bikes are nothing like the characters we rode out to Monet's garden. They are very sturdy (read: heavy), have big, cushy seats, have a covered chain so you don't get grease all over your pants, and shift smoothly – all in all, very comfortable to ride. If you're visiting Paris, don't miss giving them a try!