Let's be honest about Redding in late July – It's hot. Really hot. But, despite the 105 degree days and 77 degree nights, we had so much fun!
Two of our favorite people in the world. (They're sweet aren't they?)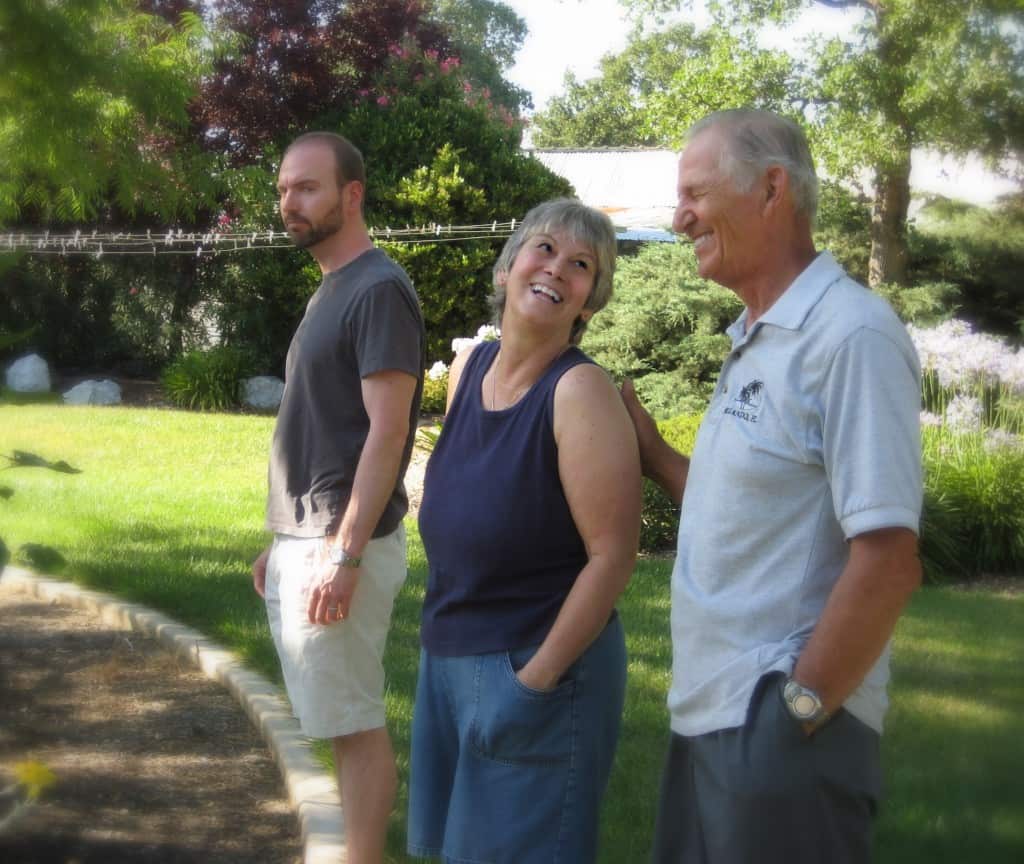 I'm kind of attached to that guy on the left too…
We started our visit walking around their incredible yard and garden.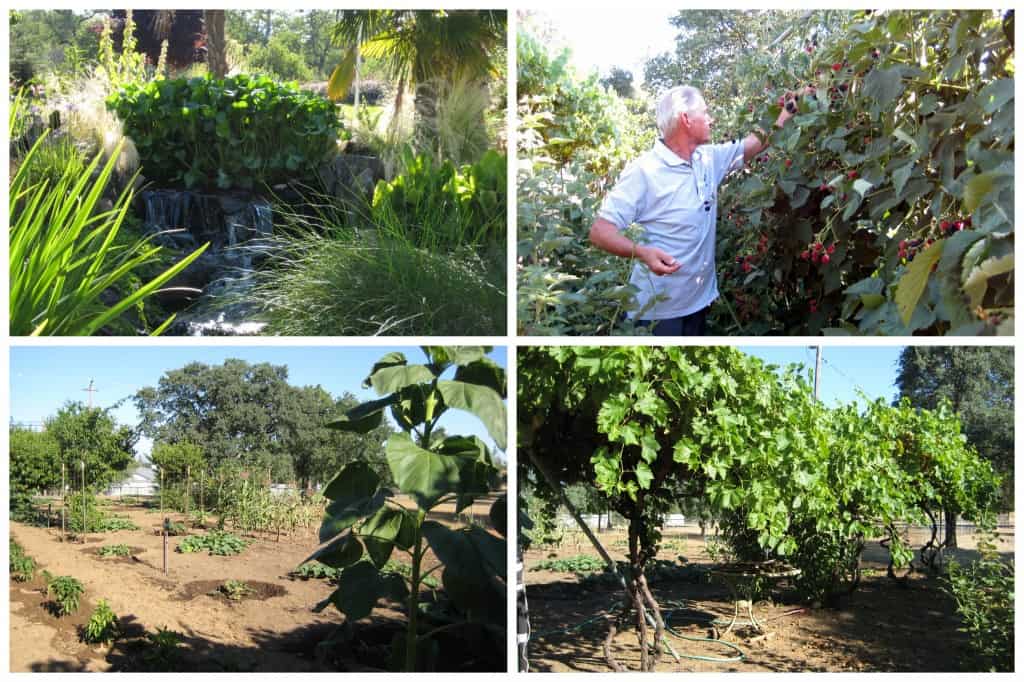 The next day, to escape the heat and get our hearts pumping, we drove out to Crystal Creek road beyond Whiskeytown lake to the Whiskeytown Falls trailhead. Along the 3-mile hike, little lizards skittered across and to every side of the trail; cute. A large snake napped alongside the trail – my mom and I both missed it but heard about it later; not cute.
Hike payoff! Couldn't miss this photo-op.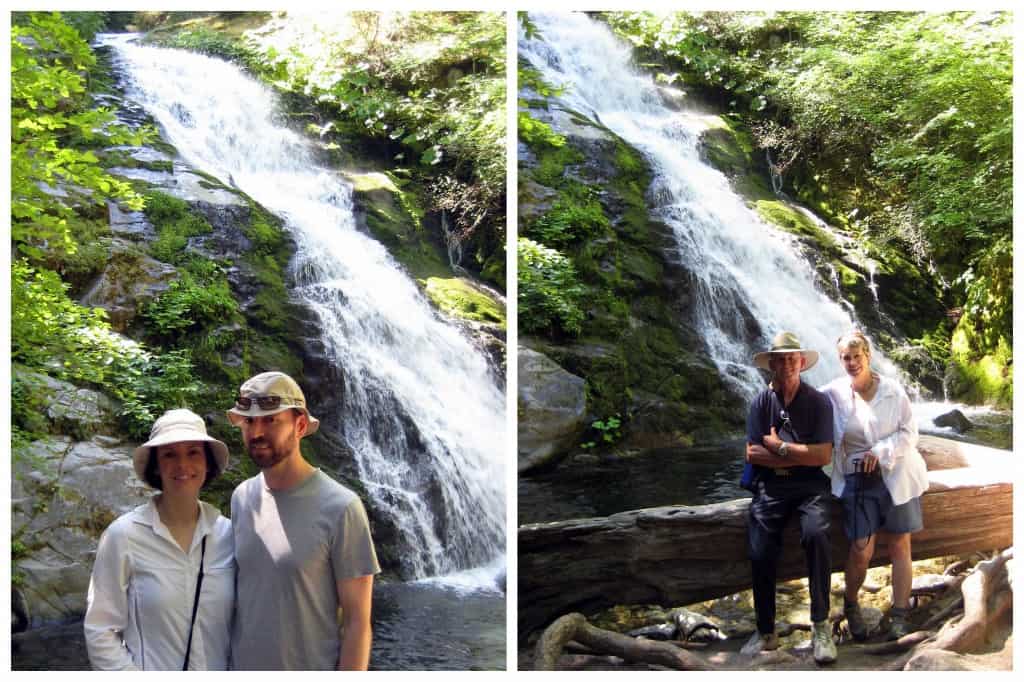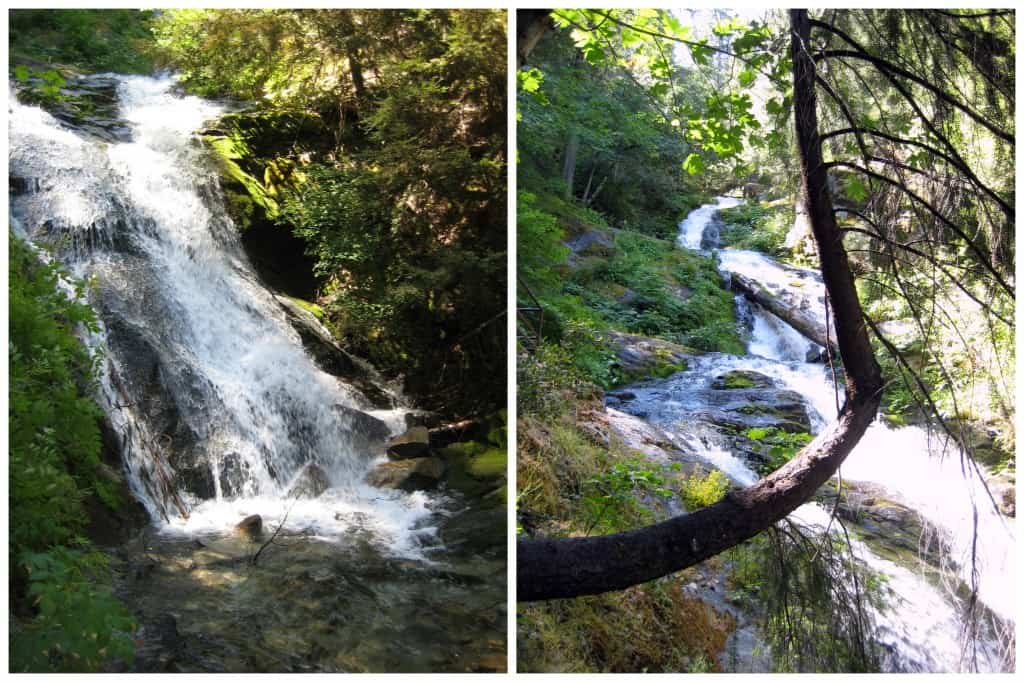 We also got to hang out with our buddies Bryan and Jenn for a while to catch up and check out their amazing kitchen remodel!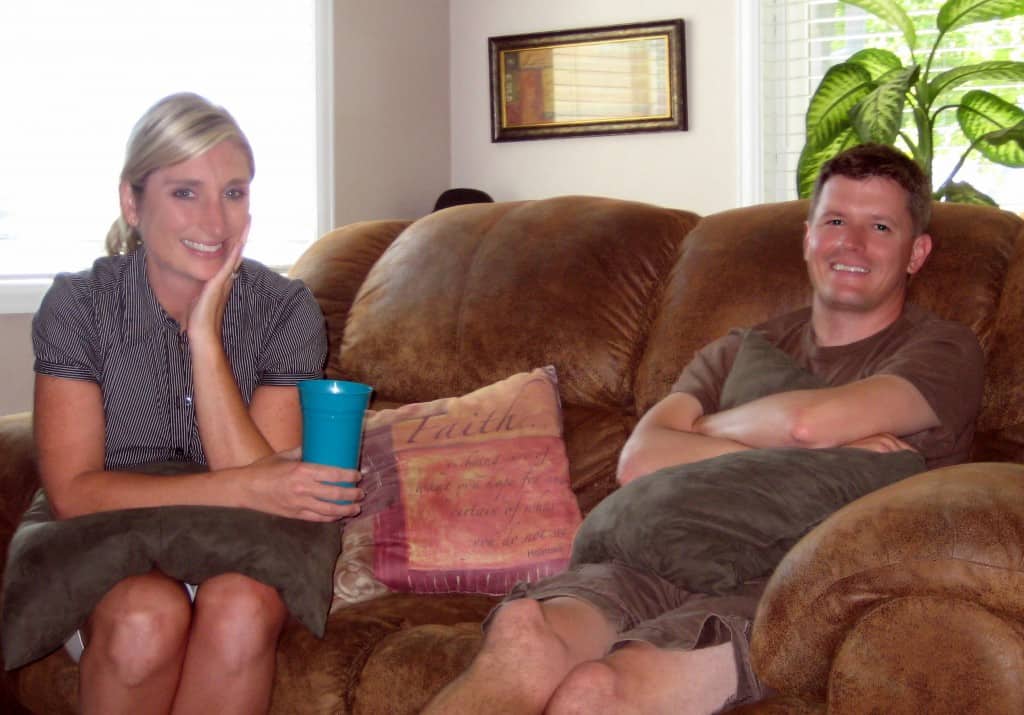 See the whole album here…