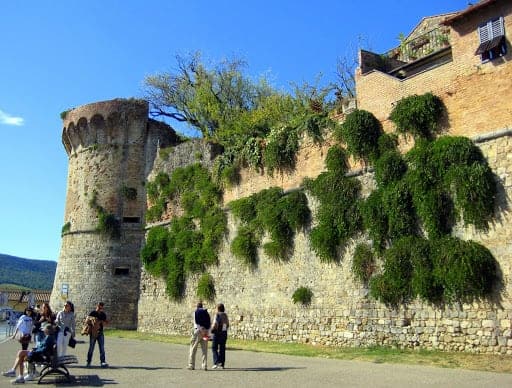 Despite the dreaded label "tourist trap" that some attach to San Gimignano, it's a perfect halfway point for lunch. From Florence, our wheels roll toward Civitella Marittima.
If you were eavesdropping earlier this week, you would have heard us speak of san jim-ig-NANU or some other nonsense. Now, we take turns saying the name correctly.
A road leads up the hill toward San Gimignano, and we're thankful for clearly marked parking lots. It's excellent advice to stay out of the city center in these small villages.
Up a set of steep stairs, we enter the first stone gate. Through the gate is Via San Giovanni, it leads to the main square, Piazza del Duomo, with an ancient well and a beautiful church. Via San Giovanni becomes Via San Matteo which leads out of town at a second stone gate. It's no more than 15 minutes from end to end.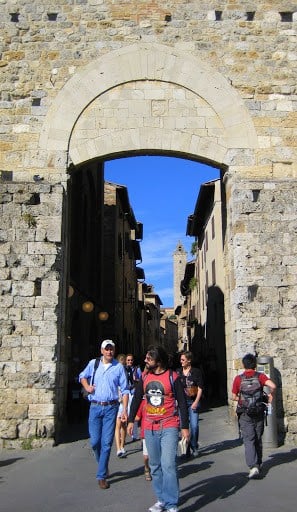 Souvenir and wine shops stand elbow to elbow, as do tourists like us. No matter. This medieval Tuscan hill town has escaped decay; it's spectacular. 16 stone towers soar above craggy, vine covered walls. We imagine battles fought here and the noble families that once walked these streets.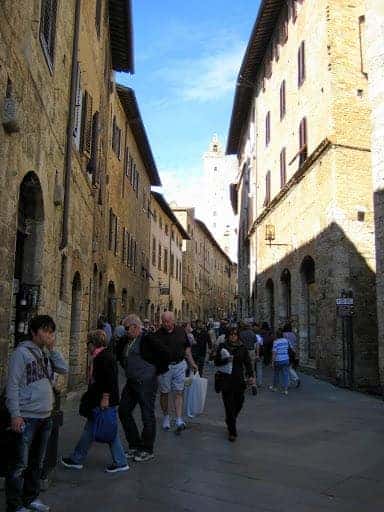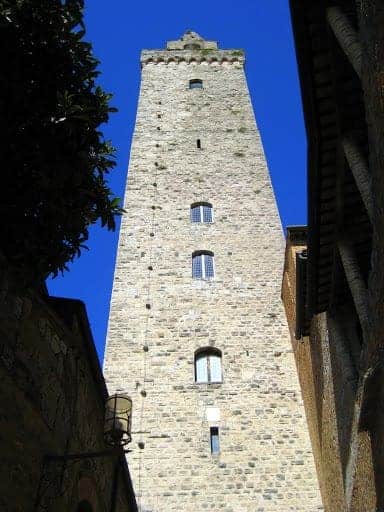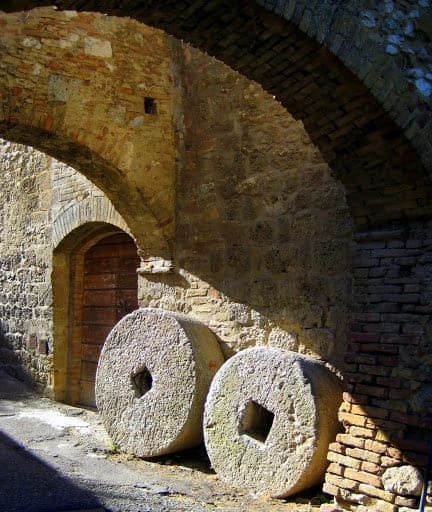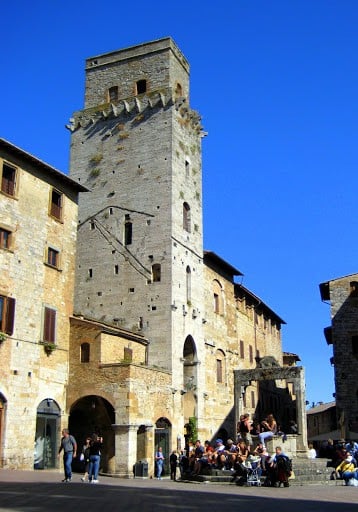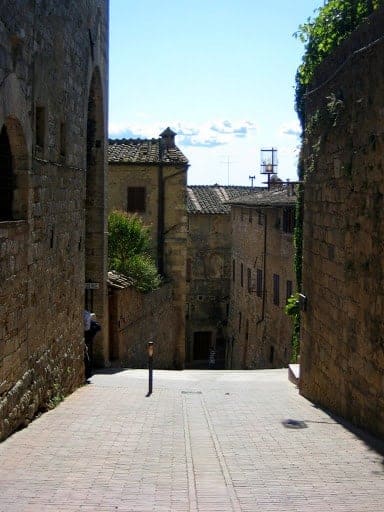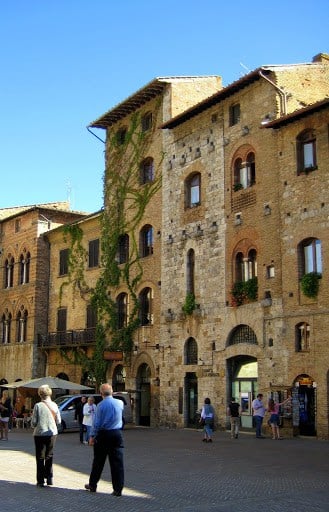 We turn down a walkway to see children playing and laundry on the line; this town is not just a spectacle, it's home.