The day before Bob's birthday – Happy 69th! (again) – we took a little road trip to see the Metolius River and scout campgrounds north of Sisters in hopes of some August camping trips.
The Metolius River is unique in that you can take a short stroll down a path and see it's mouth – where the water flows right up from the Earth. Here is a picture of the river that I swiped from Wikipedia.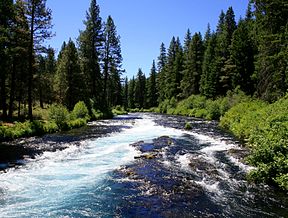 And here are a few pictures of us, I'm sure from the same bridge where the above picture was taken, at the fish hatchery that we visited.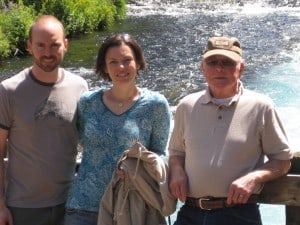 We found some great campgrounds/sites to try out next month…Anyone interested in joining us??
XOXO, Marissa