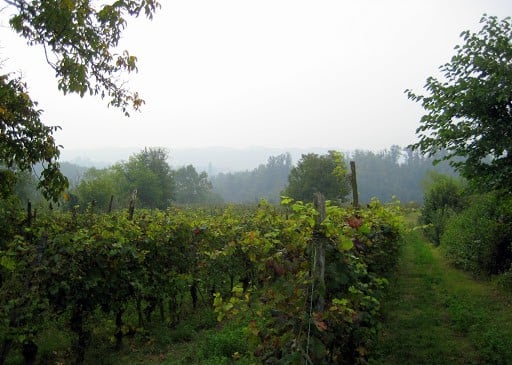 How lucky to be here on the day that the grapes were ready for harvest.
We set out to the vineyard with a little instruction, shears, and red plastic crates. We worked in pairs. Tim said that this vintage will be named ORwegion; grapes harvested by a couple from Oregon and five ladies from Norway.
Here we go. We hunt for plump, purple clusters, snip them from the vine, and plop them in our little red baskets. Vines clean? Pick up a basket end and move to the next section, heavier as we move down the row. End of the row? Choose an empty basket, repeat.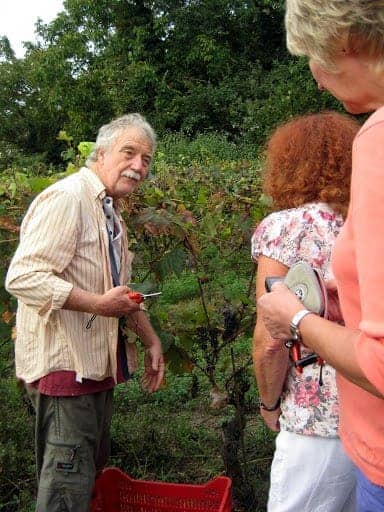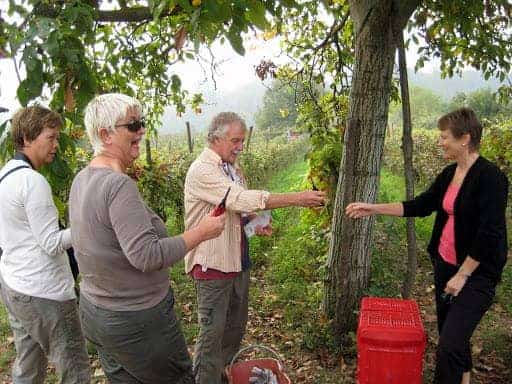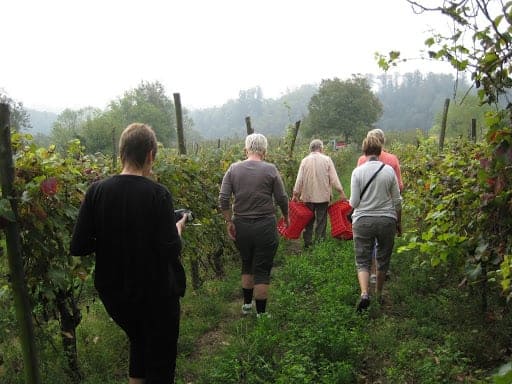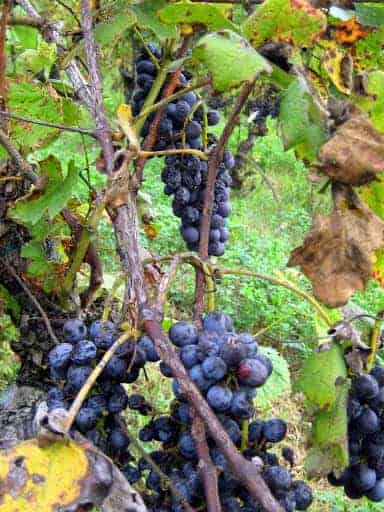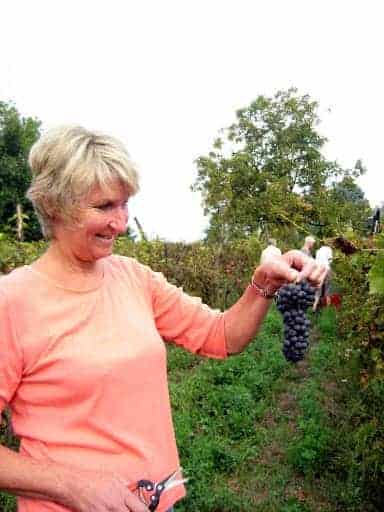 Next, we load the harvest into the truck bed. Time to crush the grapes to separate the flesh, seeds, and skin from the vine and stems. First we did this by machine.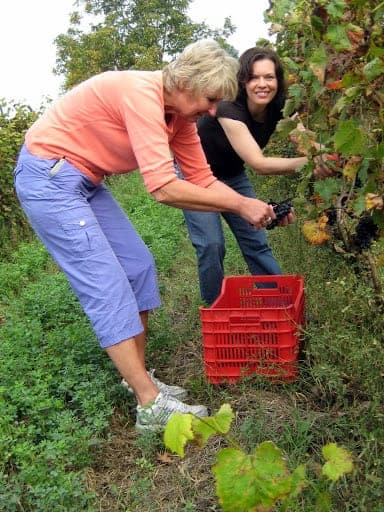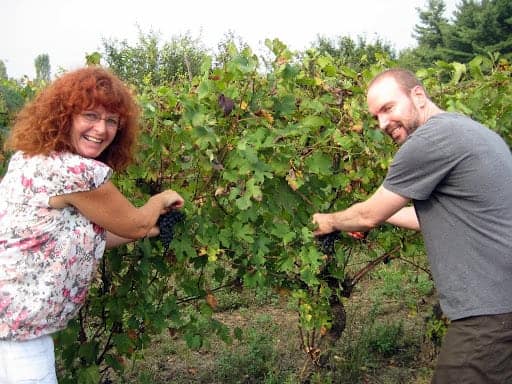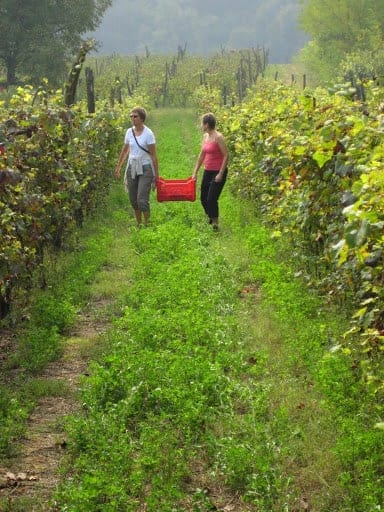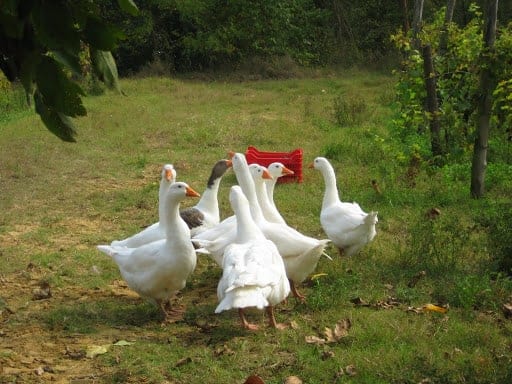 Then we crushed them the old fashioned way.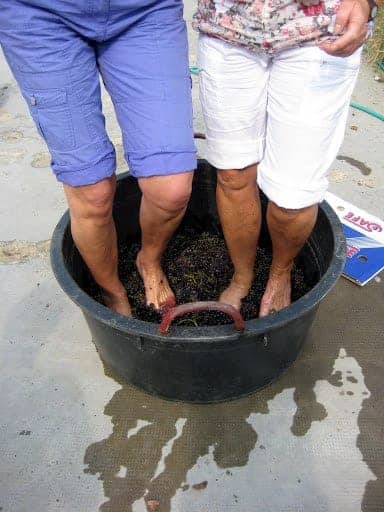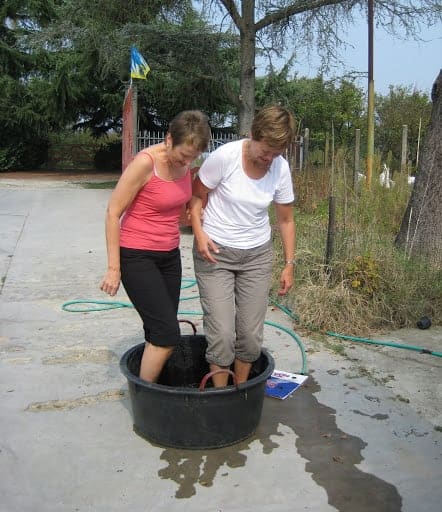 The downside to crushing with your feet is that you have to pick out the stems and vines by hand.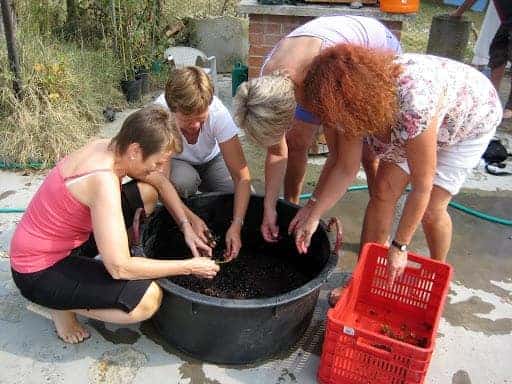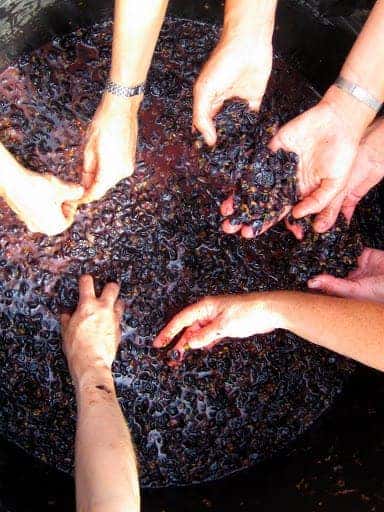 I think we had too much fun to call this a day's work, but Rina prepared a lovely lunch for us anyway: tender, skewered, beef and chicken, farro salad with pepitas, eggplant and pepper caponata. Delicious – like so many meals we've had in Piedmont.
Tomorrow we're on to a new adventure by the sea: Levanto and the Cinque Terre.