I don't think you can visit Asti and not speak of wine. It's central to some of the most famous wine regions in the world. I imagine you've heard of Asti Spumante  – the most famous sparkling wine of Italy – made from Moscato grapes grown near Asti. But did you know that the towns of Barolo and Barbaresco are just 30 minutes from Asti? Did we know before our visit that Barolo and Barbaresco were not grapes but towns? No. We're learning.
Tim kindly shared a few details about the wines of this region. Barolo and Barbaresco wines are both made from Nebbiolo grapes and the namesake wines refer to the region where the grapes were grown. Barbera, a grape not a town, is similar. It is the grape most grown in Italy and, as you'd guess, Barbera di Asti and Barbera di Alba are made from grapes grown near their respective cities of Asti and Alba.
On our table at home, bottles of Barolo and Barbaresco only appear for the occasion of an anniversary or birthday. But here, from the winemaker, we pay 1/3 of the price, and enjoy these as Vino de la Casa, a luxury we'll miss when we return to our real casa.
When I think back on this trip, I'll dream of Barolo especially. It was our first day trip from Asti and we spent it with our new friends, Chad and Christina, from Santa Rosa (!). We weaved our way through small towns and farmland, then across a narrow spine where vineyards spread to the left and right and to the end of our vision.
Barolo sits at the top of a hill. It's peaceful and small with a lovely church, small houses, and tidy cobblestone streets. We sat outside and enjoyed lunch at a little café.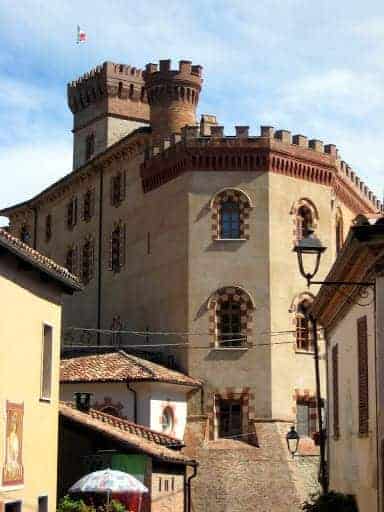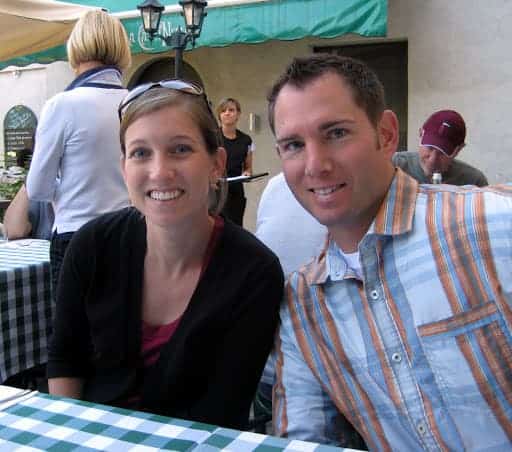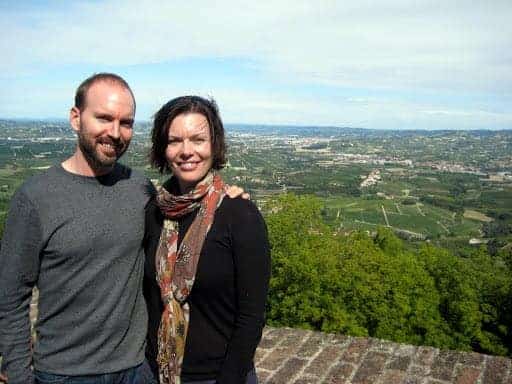 At 3pm we arrived at  Erbaluna for our appointment to tour and taste. Giulia, a 23 year-old winemaker's daughter, met us with a smile. She described with knowledge and passion, the process of making wine: growing, pressing, bottling, aging. It's harvest time, and we were fortunate to watch the pressing process first hand. The pressed skin and seeds left behind by the juice form a huge, dense pod, used for distilling grappa.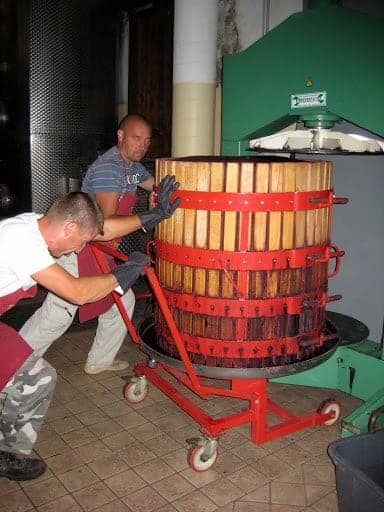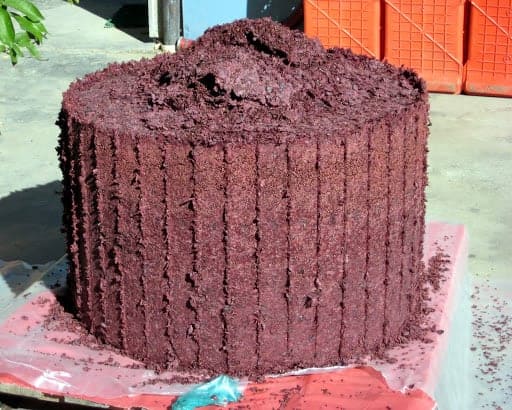 We ended the tour in the cellar, where Giulia explained many traditions of why and when certain bottles are saved and cellared. She has a bottle of 1988 Barolo – the year she was born – that her father set aside for her to drink on the day of her marriage. In this cellar, there is a bottle vintage 1933.
These wines are forever changed for us. They are no longer anonymous bottles with fancy labels, but reminders of their namesake towns. Now they represent small hilltop villages with sweeping vineyard views, the scent of newly pressed grapes, the feel of cobblestone beneath our feet, the winemaker's faces.